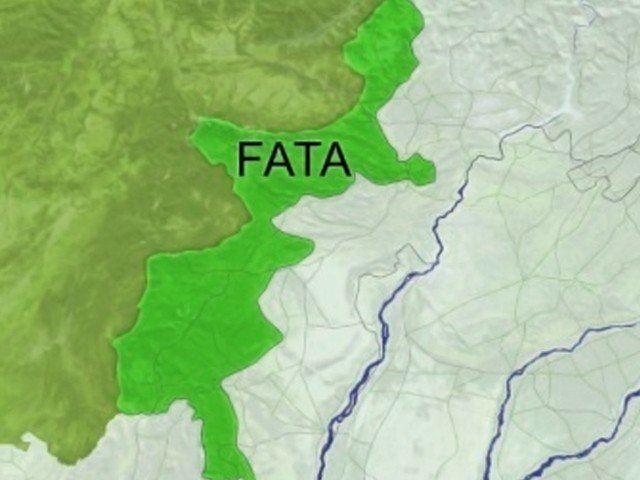 ---
ISLAMABAD: The Fata Reforms Commission (FRC) is facing an uphill challenge in its bid to restructure the administrative and constitutional set-up of the tribal regions due to an acute deficiency of efficient and honest officers among the existing cadre.

In an exclusive interview with The Express Tribune, FRC Chairman Ejaz Ahmed Qureshi said that he has been unable to find officers from the total strength of Fata administrative secretariat who have the required qualifications.




"Our task of implementation will become easier if we can find 8 to 10 officers of the required standard," said Qureshi while revealing the challenges he is faced with. The panel – known formally as Fata Reforms Commission was constituted last year by Khyber Pakhtunkhwa (K-P) Governor Sardar Mehtab Khan. The body was tasked with the job of recommending steps for administrative and constitutional reforms in the tribal regions.

After lengthy deliberations with Fata parliamentarians, civil society, lawyers, Pakistan Army, religious scholars, tribal elders, tribal bureaucrats and other stakeholders, the panel had presented its recommendations to the governor in an interim report earlier this year.

The interim report consists of two parts. The first part deals with recommendations for administrative changes and the second part recommends constitutional reforms. The first set of recommendations have been approved by the governor and are presently being implemented, while the second set of recommendations have been forwarded to the prime minister for his consent and direction. Qureshi, who has previously served as chief secretary in K-P and Sindh and also as a federal secretary is helping the governor implement recommendations under the FRC.




Selection of efficient and honest officers to be appointed on the important positions in Fata administrative secretariat has became an uphill task for Qureshi due to the lack of competent officers.

Shakil Qadir, a senior officer of K-P civil service, has been appointed as the head of Fata Disaster Management Authority, while another senior officer from Punjab, Muhammad Aslam Kamboh, has been "imported" as chief of Fata Secretariat to improve staffing.

Apart from administrative reshuffle, establishment of a university, an industrialist estate and resettlement of about two million temporarily displaced tribesmen are among the key agenda items for the FRC.

Meanwhile, Fata lawmakers and members of the civil society are reported to be lobbying against the second part of the FRC interim report, demanding the repeal of the Frontier Crime Regulations (FCR) and recognition of Fata's fundamental rights under the Constitution.

When asked about the popular demand of tribesmen for the repeal of FCR, a law commonly associated with the British Raj, Qureshi said that the matter has to be decided by the tribesmen themselves through a tribal Jirga.

Published in The Express Tribune, June 15th, 2015. 
COMMENTS
Comments are moderated and generally will be posted if they are on-topic and not abusive.
For more information, please see our Comments FAQ