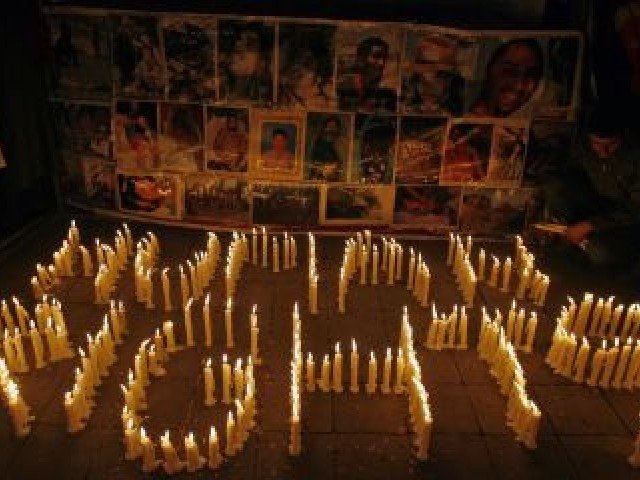 ---
KARACHI: Vibhuti Narian Rai, a novelist, and Vandana Misra, a poet and the general-secretary of the People's Union for Civil Liberties, came to the Human Rights Commission of Pakistan's office to discuss the condition of human rights in both the countries.

"It is relatively easier to work for human rights in India than it is in Pakistan, where people are killed for speaking up for their rights. People such as Asma Jehangir are well-respected in India and we get courage by seeing your struggle," said Rai. "This fight is easier in India because we get a lot of institutional support by the judiciary, media and other organisations." Misra added to that by lauding Sabeen Mahmud and declaring Malala to be a heroine of both India and Pakistan.




"We are fighting the same fight for human rights," said Rai as he spoke of the right to live, the right to education and the right to work of people in both countries. "We are still following some British laws that violate human rights," he said.

"It's a long, long fight. It's a little better now because the media has become more powerful and sensible. The media makes a lot of noise for the rights of women and minorities, which helps," said Rai.

Answering a question about why the Ahmedis are not discriminated in India as compared to Pakistan, Rai said "All kinds of Muslims that you can possibly find in the world, exist in India. They don't discriminate or fight with each other because they have Hindus to fight with," he said jokingly, to the amusement of the audience.

"There are more than 400 universities in India that teach Urdu and not just diploma courses but proper graduate and Master's programmes, but there is not even a single Pakistani university that teaches Hindi. A department was opened in Karachi University but it was shut down," he complained. He said that there should be a system or institution for people who want to learn Hindi in Pakistan.

Speaking about minority rights in India, Rai said that they take pride in their Indian Muslims who have senior posts in the government and other organisations, but raised the question of what is being done for the security of the average Indian Muslims on the streets. "We declared ourselves a secular state in Dehli but the decision hasn't sunk in on the grassroots level. We were fine for the first 20 years but minority and communal biases started manifesting after sometime," he said.

The discussion revealed that the condition of the poor is the same in both the countries, no matter what religion they belong to. "The poor are irrelevant. Gandhi wanted us to wipe the tears of the last man standing in the line but that is not happening anymore," lamented Misra.

Published in The Express Tribune, June 13th, 2015.
COMMENTS
Comments are moderated and generally will be posted if they are on-topic and not abusive.
For more information, please see our Comments FAQ