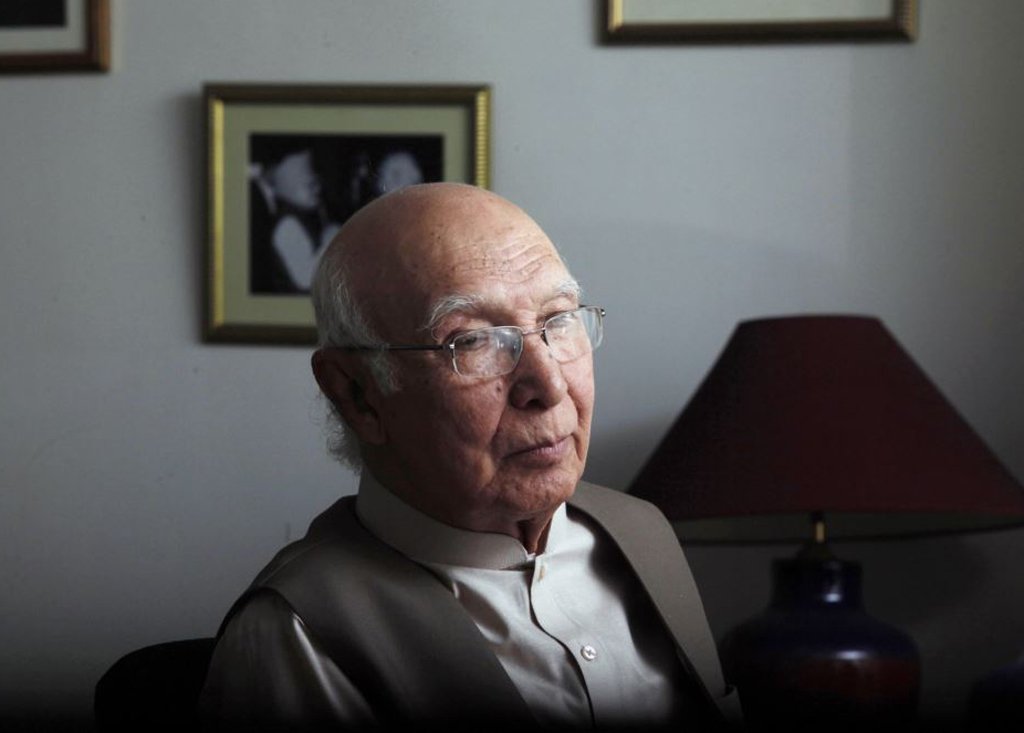 ---
The premier's senior aide affirmed Pakistan will take all possible measures to unveil India's role in the breakup of East Pakistan in 1971.

"We will take all possible steps to expose India's role in the breakup of East Pakistan in 1971 and its threat to destabilise Pakistan through terrorism," Sartaj Aziz told the Senate on Wednesday.

Aziz further said, "The government has taken strong notice of Modi's statement in which he acknowledged his country's role in the events of 1971 in the then-East Pakistan."

Read: India will strike enemies at 'place and time' of its choosing, says minister

The premier's adviser on foreign affairs further urged the international community and the United Nations to take notice of India's open admission of indulging in subversive activities to destabilise Pakistan.

The adviser's statement comes days after Indian Prime Minister Narendra Modi during his visit to Dhaka not only accused Pakistan of spreading terrorism in India but also admitted that India had played a part in the break-up of Pakistan in 1971.

Earlier on Tuesday, amidst a fresh salvo of hostile rhetoric from New Delhi, Nawaz said that the recent provocative statements of Indian leaders are 'disappointing'.

Read: Latest allegation: Pakistan weighs response to Modi's remarks

He called upon the United Nations Security Council to ensure implementation of its resolutions to resolve the festering dispute over the Himalayan region of Kashmir.

Modi's statement is being seen as a part of the ongoing war of words between the two nuclear-armed neighbours. In the recent weeks, both the countries have accused each other of sponsoring terrorism.

Read: Indian PM Modi accuses Pakistan of promoting terrorism

While Pakistan is pointing fingers at RAW (Research & Analysis Wing) for spreading terrorism in the country, India is restating its allegations that Islamabad is doing little to prosecute the November 2008 Mumbai attackers.
COMMENTS (34)
Comments are moderated and generally will be posted if they are on-topic and not abusive.
For more information, please see our Comments FAQ