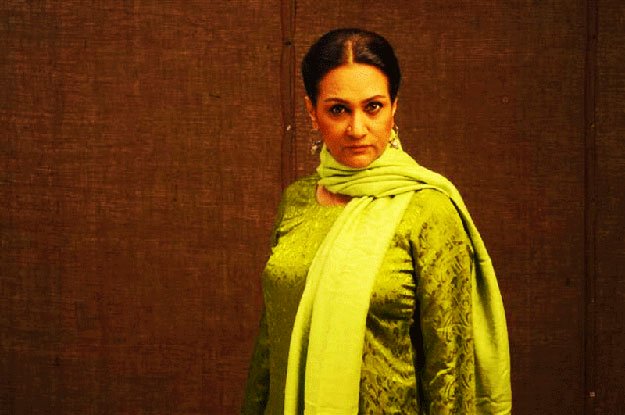 ---
Moms are awesome. But sometimes they say things which we don't agree with, and even though they sound ridiculous, we know that our mothers always have the best intentions in mind.

Here are eight situations we've compiled which more often than not sum up the relationship desi mothers and daughters share.

1. When they start comparing you with your friends in their presence

Dekho kitni pyaari larkiyan hain, sara ghar ka kaam ata ho ga, apni ami ka kitna haath batati hongi... (death stare) aur aik tum!


(Oh mother, if only you knew...)

2. When they embarrass you by over exaggerating your credentials

Meri beti toh first ai thi apni class mein. Top kia hai. Scholarship par thi. Ab Masters ka bhi plan hai. Bahar har university mein admission mil gaya.




(awkwardddd)

3. When you're going out with your friends and they start cross questioning you

Kis kay saath ja rahi ho? Yeh kaun hai? Kahan ja rahi ho? Kab tak wapis ao gi? Itni deyr sey ja rahi ho! Jab pohoncho toh call karna. Aur jaldi wapis ana!


Phone rings 10 minutes after you've left the house
Itni dayr sey gai ho! Tumharay abba itnay khafa ho rahay hain! Jaldi sey ghar wapis ao! Yeh koi time hai ghar sey bahar nikalnay ka!


(God, why? Just why?)

4. When they keep pestering you about your weight gain...

Tum ab thora dekh kar khana khao
and then lose their cool when you lose too much
Hai meri bachi! Beymaar lag rahi ho! Kis nay kaha tha itna weight lose karnay ko? Shakal sey rawnak hi chali gai hai, pehlay kitna bhara hua chehra hota tha


*Facepalm*

5. When you're watching TV with your mother late at night and your BFF calls you

Yeh kis ki call hai? Kaun call kar raha hai is time pey? Yeh koi time hai kisi ko call karnay ka? Batao kaun hai phone par


(I'm just going to run to my room before you further embarrass me)

6. When you come home after a long day, toss your clothes aside, change into your pjs and your mom enters the room and sees the mess

Itni phooar beti sirf meri ho sakhti hai. Kuch salika seekho. Kya karo gi apnay ghar ja kar? Naak katwa do gi!


(Okay, let's get one thing straight: THIS.IS.AND.ALWAYS.WILL.BE.MY.HOUSE)

7. When you go to the kitchen to help your mom out and she frustrates you to the point that you leave

Nahi yeh is tarhan nahi, nahi us ko mat chhuo, nahi yeh kya kar rahi ho, hato mujhay karnay do. Kuch nahi ata. Nahi, kharab kar do gi.


(Great, when I'm not there it's a problem, when I'm there it's a problem)

8. When she over hears you mention a guy friend's name

Yeh Fahad kaun hai? Dekho larkon sey dur raha karo, distance rako. Hamary ghar mein yeh sab nahi chalta.


(I went to a co-ed school, mother. I sat next to guys in class, I studied with them, I work with them!)

A shout out to all mothers, they are the ones who teach us to be better human beings and never leave our side, no matter what.
COMMENTS (6)
Comments are moderated and generally will be posted if they are on-topic and not abusive.
For more information, please see our Comments FAQ