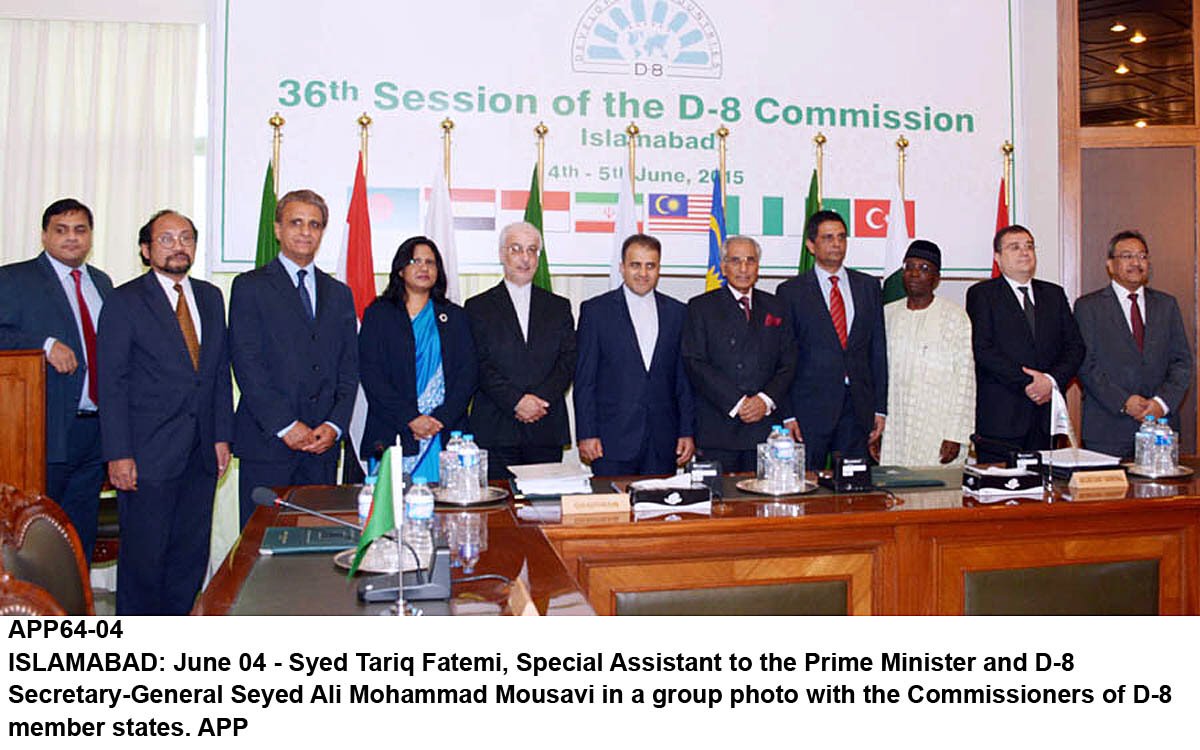 ---
Special Assistant to the Prime Minister on Foreign Affairs Ambassador (retired) Tariq Fatemi said that India's stance on the China-Pakistan Economic Corridor (CPEC) was inexplicable.

In his remarks at the concluding session of the two-day international conference on "Policy Approaches of South Asian Countries and their Impact on the Region" organised by the Islamabad Policy Research Institute (Ipri) and Hanns Seidel Foundation of Germany (HSF) here on Wednesday, he said, "Remarks of the Indian prime minister on the CPEC are inexplicable. CPEC will promote peace and stability not only in Pakistan and China but in the entire region," Fatemi said.

He said there was a spate of allegations and charges by India against Pakistan, which had no reality.

Fatemi said there was evidence of involvement of foreign agencies in the gruesome militant incidents in Pakistan.

The special assistant said that Pakistan had always offered India to sit down and engage in result-oriented and constructive dialogue. "But India's response has always been disappointing," he added.

On Pakistan-Afghanistan relations, Fatemi said relations between Afghanistan and Pakistan had never been better. "With the change in leadership in Afghanistan, Pakistan has found President Ashraf Ghani to be a ready partner to reinforce cooperation and intelligence-sharing to fight terrorism and militancy," he said.

The special assistant said engaging in real time and meaningful intelligence sharing would be beneficial for both Pakistan and Afghanistan to fight the challenges of terrorism and militancy.

Inamul Haque, former foreign minister and chairman Ipri board, said South Asia could not remain isolated from the bigger game of strategic competition between the US and China. "US would never contain China militarily. It would build alliances with China's neighbours to undermine it," he said.

Dr Pervaiz Iqbal Cheema of the National Defense University said "Kashmir issue has to be resolved, whether someone likes it or not."

Economist Dr Kamal Monnoo, director Samira Fabrics and member Ipri board, said "We need to ensure that trade within Saarc member countries is fair for all and not skewed in just one country's favour."

Ahmad Nader Nadery, director Afghanistan Research and Evaluation Unit, Kabul said the governments of South Asian countries should engage in 'economic diplomacy' throughout the region.

Chinese scholar Ye Hallin said the CPEC was not only a strategic project but also an economic project.

Published in The Express Tribune, June 5th, 2015.
COMMENTS
Comments are moderated and generally will be posted if they are on-topic and not abusive.
For more information, please see our Comments FAQ