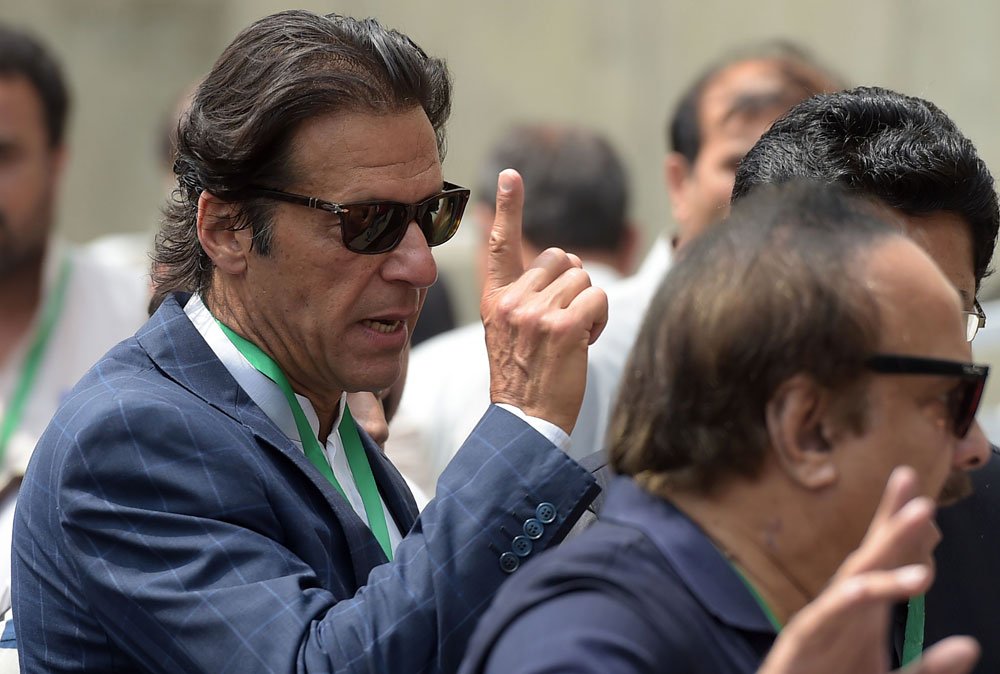 ---
ABBOTABAD/ ISLAMABAD:



Amidst a rising chorus of rigging claims in the recent local government elections in Khyber-Pakhtunkhwa, Pakistan Tehreek-e-Insaf (PTI) chairman Imran Khan said on Tuesday that the provincial government was ready to hold re-election in the entire province under the army's supervision.




"Although the PTI has won the elections, we are ready for re-election [in the entire province] or at disputed polling stations," Imran told journalists after attending the proceedings of the inquiry commission probing rigging allegations in the 2013 general elections.

Read: May 7 vote: ECP annuls result of Lower Dir by-polls

The PTI chief said he was saddened to learn that the Jamaat-e-Islami (JI), a coalition partner in the K-P government, had also jumped onto the bandwagon and alleged rigging in the LG elections. "The PTI will not challenge [re-election] in the court," he said while asking political parties to approach the Election Commission of Pakistan (ECP) for a decision. Imran maintained that he had already discussed the issue with Chief Minister Pervez Khattak and his government has no objection to re-polling, adding that there can be division-by-division re-election and that too under the army's supervision.

"I can guarantee that if the ECP orders re-polling, the PTI will win again and with even a higher number of votes," he added. "All political groups had jointly contested the LG polls against the PTI – but could not defeat it."




About the ECP statement that the elections in the entire province took place on PTI's insistence, he said the commission should take responsibility since it was not the duty of the K-P government to hold the elections.

"Take the responsibility if you have failed to hold elections properly," he said in an oblique reference to the ECP. However, in the same breath he stated that mismanagement might not be the fault of the poll commission.

Read: Re-polling: Losing candidates accuse PTI of rigging

Meanwhile, three persons were killed and as many injured when a PML-N candidate and his companions allegedly opened fire on the supporters of a winning PTI candidate in Abbottabad.

The incident took place at Fawara Chowk, where Sajjid, the PML-N candidate from Dhamtor union council, and his supporters allegedly opened fire on people whom they had clashed with on the election day.

The triple murder triggered street protests in the city where protesters also surrounded the vehicle of National Assembly Deputy Speaker Murtaza Javed Abbasi, who was on en route to his home from Islamabad, and chanted slogans against the PML-N. Later, the protesters dispersed peacefully.


Published in The Express Tribune, June 3rd, 2015.