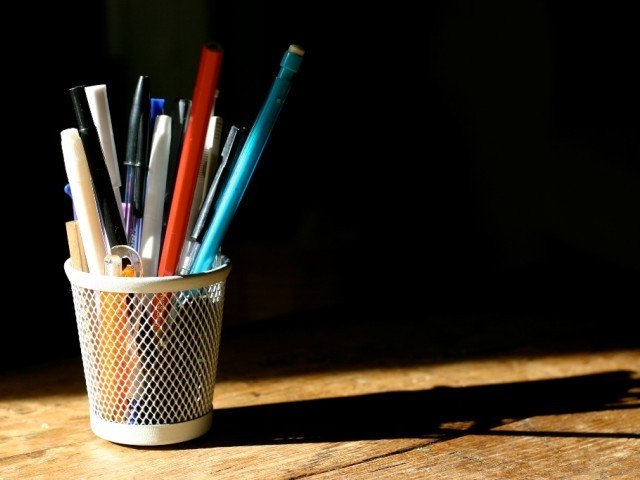 ---
KARACHI: Few would have known it, but the first time Nisar Mehmood entered the classroom as a teacher in 1996, he was driven by a dream to bring change through education. Nearly two decades later, his mission is to ensure that no child is deprived of an education in his hometown of Lachi, Kohat, where he works as a primary teacher at a government school.

"As a teacher, my duty is to carve out a bright future for all my students," Nisar tells The Express Tribune over the telephone. "It is indeed a rewarding profession."

With a bachelor's degree in Urdu from the University of Peshawar and a master's degree from Allama Iqbal Open University, he had endless options to pursue a career in academia. Yet, he chose to return to Lachi to embark on the challenging yet stimulating journey of mentoring students through thick and thin.

Nisar is a product of a government school himself. Now in his 40s, he has witnessed in equal measure the downside of studying at government schools and the challenges of ensuring their survival. Over the years he has found the motivation to succeed and take his career to new heights.

"I often tell people that as a primary schoolteacher, I can provide students with the building blocks to excel," he adds.

Braving the odds

Throughout his career, Nisar has done his best to work independently and remain self-motivated in the face of extreme odds.

"When I began my career, there were only three schools in our village," he explains. According to Nisar, the situation has improved significantly since then; there are now 117 schools in the village.

With time, he has noticed positive changes in student turnout at schools. "Gender disparities in primary education have gradually blurred over time," he says. "Nearly 70% of the girls in Lachi go to school."

Mightier than the sword

While the pen is mightier than the sword, he believes actions should always speak louder than words. At this critical stage, when militancy poses a major threat to schools across Khyber-Pakhtunkhwa, Nisar advocates the need for teachers to take concrete steps to ensure education remains a priority.

"We can only be good role models and mentors if we stay motivated and realise that the future of our students lies in our hands," Nisar explains. "A teacher who does not trust his own abilities cannot influence young people."

However, he is well aware of the challenges involved in staying committed to a cause that is largely undervalued. He strongly advocates that every now and then, teachers need an incentive to work hard. "I plan to work with district education officials to distribute awards to teachers who have   worked exceptionally hard," he says. "After all, a good mentor needs to be motivated to inspire young people."

Changing the game

Nisar has worn multiple hats to ensure the uplift of education in his village. He is the central official in charge of the tehsil's primary teachers and frequently arranges meetings between head teachers and district education officials to discuss student enrolment. Moreover, as a volunteer for Alif Ailaan and National Commission for Human Development (NCHD), Nisar has actively championed various educational causes. However, there are a large number of hurdles which still need to be overcome.

"We have been trying to encourage parents of children displaced by the military offensive to send their children to school," he explains. According to Nisar, the country can't risk losing an entire generation to warfare. "If we do [lose them], my dream to trigger positive change through education would be left high and dry."

Published in The Express Tribune, June 3rd, 2015.
COMMENTS
Comments are moderated and generally will be posted if they are on-topic and not abusive.
For more information, please see our Comments FAQ