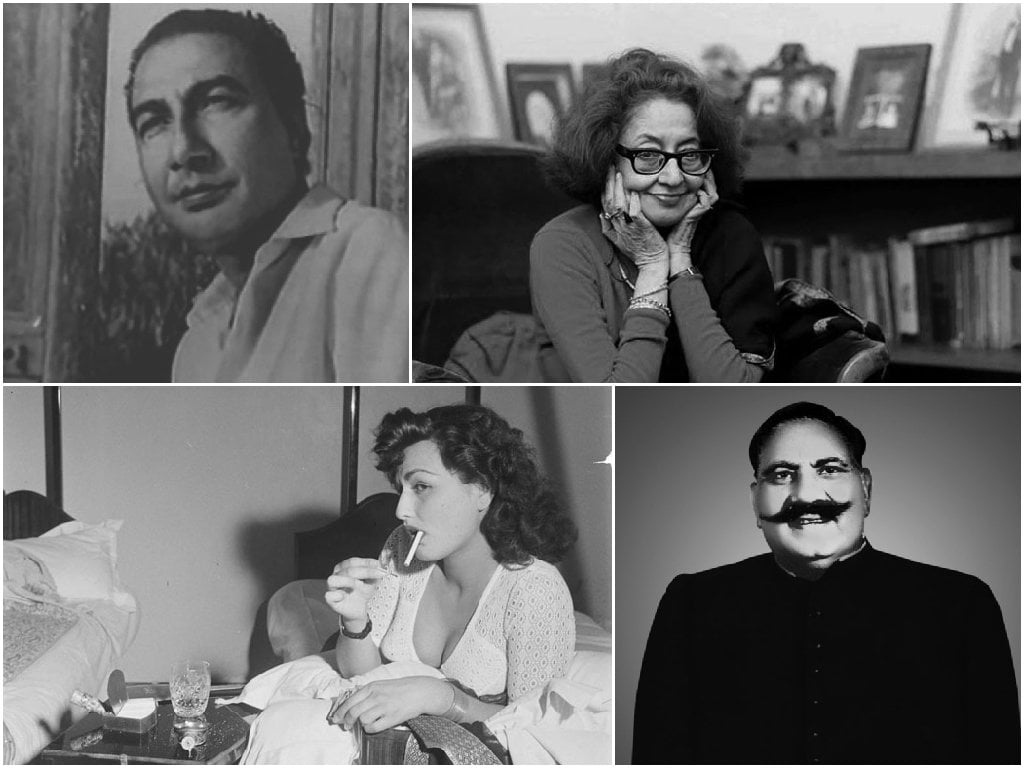 ---
On May 21, The Economic Times reported that the Bharatiya Janata Party (BJP)-led national government had granted Indian citizenship to thousands of Pakistanis and Afghans fleeing persecution in their homelands over the past year. In the wake of this development, The Express Tribune presents a list of five luminaries who chose India over Pakistan.
5. Begum Para 


Begum Para, the one-time siren of the Hindi film industry, moved to Pakistan following the death of her husband Nasir Khan. She migrated to the nation in 1975 only to relocate back to India two years later, finding it arduous to adjust in. She last appeared in Sanjay Leela Bhansali's Saawariya (2007). Para died in 2008.

Source: Khushwant Singh, Khushwant Singh on Women



4. Ustad Bade Ghulam Ali Khan 




Noted vocalist Ustad Bade Ghulam Ali Khan returned to India after moving to Pakistan in the wake of the partition. "If in every home one child was taught Hindustani classical music, this country would have never been partitioned," he had once remarked. Khan acquired Indian citizenship in 1957. He passed away on April 25, 1968.

Source: Nikhat Ekbal, Great Muslims of Undivided India



3. Jogendra Nath Mandal 




Jogendra Nath Mandal, the nation's first labour and law minister, was a leader of the Scheduled Castes and an ally of the Muslim League. He moved back to India after witnessing the step-motherly conduct of the Pakistani state towards its Hindu citizens.



2. Sahir Ludhianvi 




Celebrated Urdu poet and lyricist Sahir Ludhianvi was compelled to flee Pakistan after the government issued his arrest warrants. He was awarded the Padma Shri in 1971. Ludhiavi died in 1980.

Source: Mir Ali Raza, The Poetry of 'No

1. Qurratulain Hyder 




Qurratulain Hyder, the grand dame of Urdu literature, had to leave Pakistan following the publication of her magnum opus Aag ka Darya. Hyder, a recipient of the prestigious Sahitya Academi and the Jnanpith awards, was awarded the Padma Shri and the Padma Bhushan by the Indian government in recognition of her meritorious contribution to literature. She died in 2007.

*The Express Tribune does not claim any rights or ownership to the pictures that have been used in this article. 

COMMENTS (49)
Comments are moderated and generally will be posted if they are on-topic and not abusive.
For more information, please see our Comments FAQ