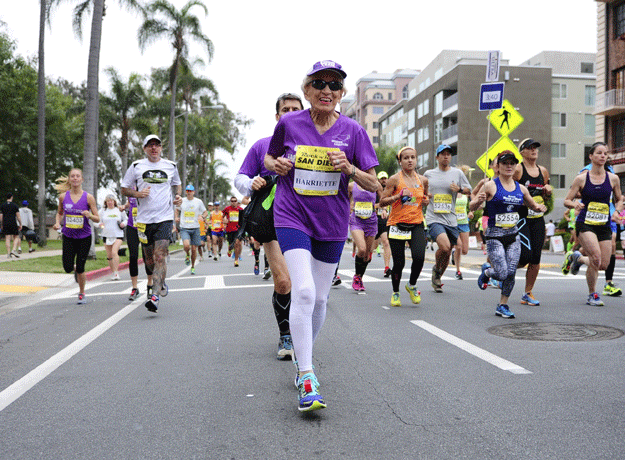 ---
SAN DIEGO: A 92-year-old grandmother from North Carolina who is a two-time cancer survivor has become the oldest woman in the world to complete a marathon after finishing a 26.2-mile race in San Diego, organizers of the event said.

Harriette Thompson of Charlotte, North Carolina, finished the San Diego Rock 'n' Roll Marathon on Sunday in seven hours, 24 minutes and 36 seconds, said Dan Cruz, a spokesperson for the race.

The race gave Thompson, who is 92 years and more than 60 days old, the distinction of becoming the oldest woman to complete a marathon, Cruz said.




In 2010, Gladys Burrill who was then 92 years and 19 days old, completed the Honolulu marathon, according to Guinness World Records, which said it has not received an official application from Thompson for entry into the record books.

Thompson, a two-time cancer survivor who began running marathons at age 76, has not ruled out competing again, Cruz said. She runs to raise money to fight leukemia and lymphoma.

"I always write to my friends and I say, 'I think this is my last year,' and then I do another one, so this is my 16th (marathon) and I'm real pleased that I could get through it," Thompson told local television station KNSD, an NBC affiliate.

The oldest man to complete a marathon was Greek runner Dimitrion Yordanidis, who ran in Athens in 1976 at age 98, according to Guinness World Records.