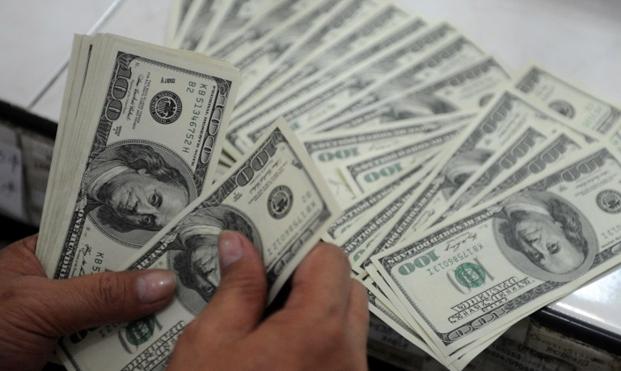 ---
RIYADH: Saudi Arabia's foreign currency reserves dropped by $49 billion in the first four months of 2015 following the dive in world oil prices, a report said Monday.

The reserves, piled up in the past decade due to high crude prices, dropped from $732 billion at the end of 2014 to $683 billion at the end of April, Saudi firm Jadwa Research said in a report.

In March and April alone, the reserves dipped $31 billion, it said.

Oil prices crashed from around $115 a barrel in June last year to just $46 a barrel in January before recovering to around $65 a barrel.

Read: New Saudi leaders to press efforts to diversify economy

Oil income makes up over 90 per cent of Saudi public revenues. The world's largest exporter is currently pumping 10.3 million barrels per day.

Jadwa also forecast that the kingdom will post a budget deficit of $107.7 billion in 2015, compared with government projections of $39 billion.

This is mainly due to a 39 per cent decline in oil revenues to $171.8 billion, from $285 billion last year, while spending remains high.

In its regional economic outlook last month, the International Monetary Fund estimated the oil price necessary to balance the Saudi budget at over $100 a barrel.

Read: Saudi Arabia only provides economic assistance: FO

A large chunk of the forecast deficit -- around $30 billion -- is a result of new King Salman having granted Saudi workers two months extra pay.

The report did not take into account the eventual cost of the Saudi-led air war against rebels in neighbouring Yemen.
COMMENTS
Comments are moderated and generally will be posted if they are on-topic and not abusive.
For more information, please see our Comments FAQ