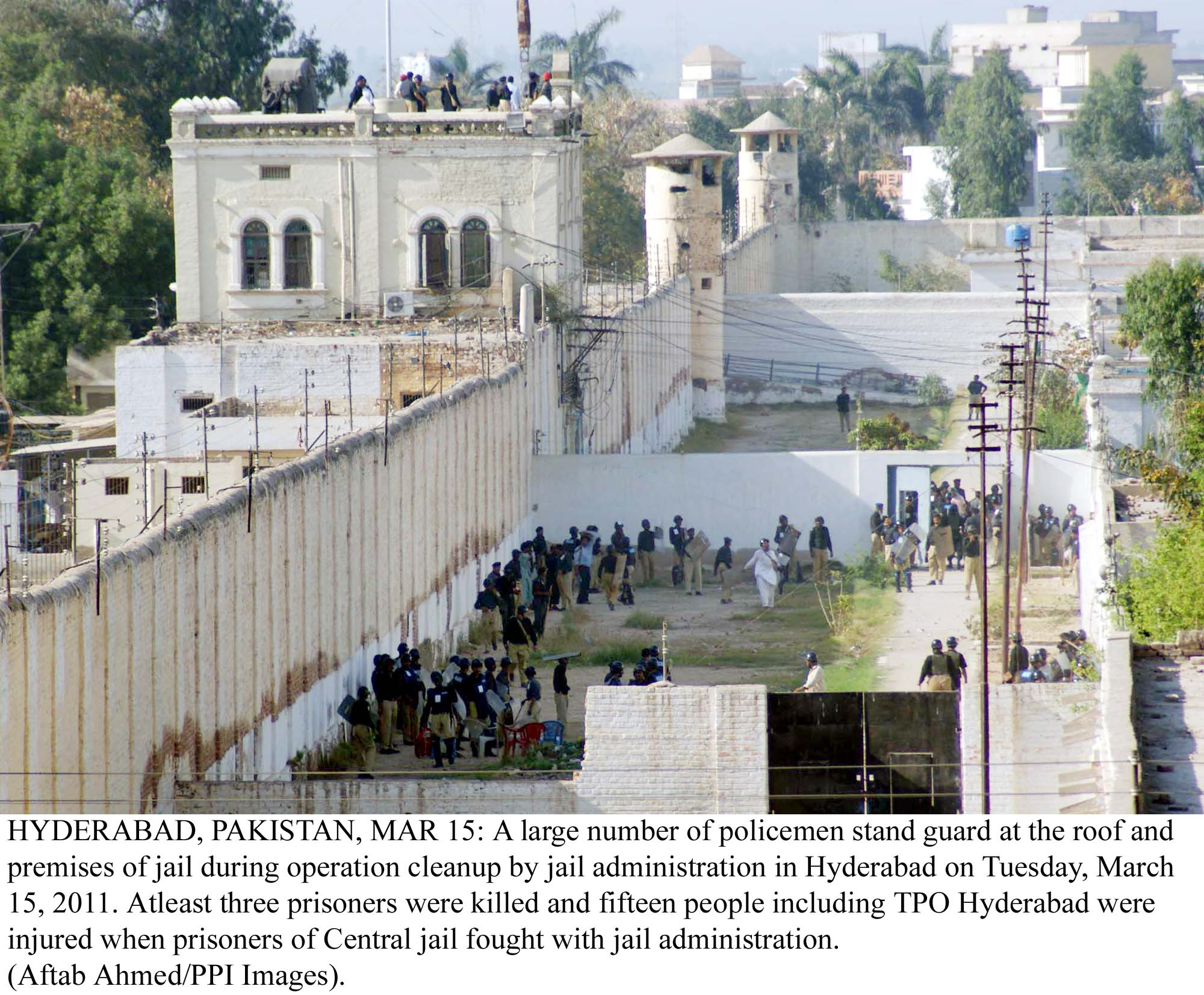 ---
HYDERABAD: Three Baloch insurgents convicted of hijacking a plane in 1998, which they attempted to fly to India to disrupt Islamabad's first nuclear tests were executed, officials said.

The executions were carried out on the 17th anniversary of the tests, which made Pakistan the world's seventh nuclear-armed power -- a landmark event for the impoverished Muslim country of 200 million people.

Two of the men, Shahsawar Baloch and Sabir Baloch were hanged in Hyderabad prison in southern Sindh province while the third, Shabir Rind, was hanged in Karachi, officials at both the prisons told AFP.

The trio were sentenced to death for hijacking a Pakistan International Airlines aircraft with 30 passengers on board on 24th May 1998, four days before the country's first nuclear test.

The flight took off from the port town of Gwadar in Balochistan and was set to land in the southern port city of Karachi when the men stormed the cockpit and tried to force the pilot to fly to India.

But he instead flew to Hyderabad tricking the hijackers into thinking that they were in India.

The next day Pakistani army commandoes overpowered all the three hijackers in a night operation.

Officials said the executed hijackers were Baloch nationalists who were demanding greater autonomy for they resource-rich but impoverished province.

Read: Six convicts hanged in prisons across Punjab

Separately, four other murder convicts were executed in different parts of the country.

Mehmood Ali was hanged in Karachi Central Jail for murdering a child in Quaidabad, back in 2003. Haripur Central Jail also saw its first execution when convict Malik Khurram was hanged for killing his best friend six years ago.

Further, in District Jail Attock, a man identified as Muhammad Asfeer was hanged for killing his friend, Rizwan Shahid over a personal dispute. Asfeer was sentenced to death in 2002 by a court.

A moratorium on the death penalty had been in force since 2008, but executions were restarted in December after Taliban militants gunned down 154 people, most of them children, at the Army Public School in Peshawar.

The moratorium was initially lifted only for those convicted of terrorism offences, but in March was extended to cover all capital offences. Since then, over a 100 people have been executed all over Pakistan.
COMMENTS (12)
Comments are moderated and generally will be posted if they are on-topic and not abusive.
For more information, please see our Comments FAQ