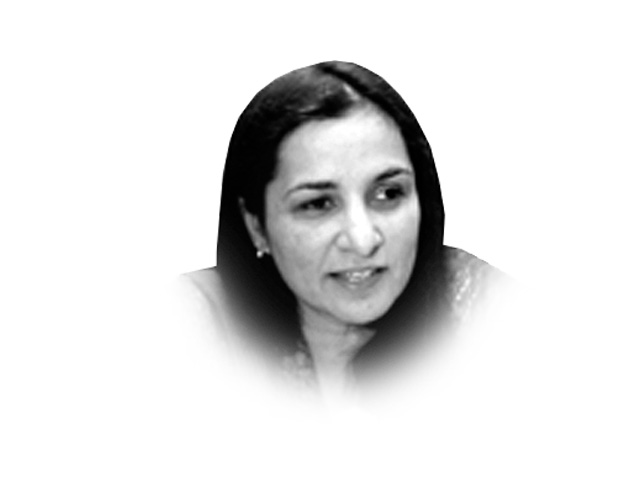 ---
We are now dealing with a new "unbelievable." It is the Axact fake degree scandal. The FIA is investigating the charges based on New York Times' May 17 story that while using cyberspace, Axact essentially ran an online empire, with great global reach, that issued fake diplomas and degrees ranging from the bachelors to the doctoral level. Axact claimed that as a software firm, it provides back-end support to hundreds of universities yet to back its claim it produced no business agreements with authentic entities. Meanwhile the FIA's rigorous investigation, the New York Times' continuous expose on Axact and whistleblowers with Axact employment experience, are uncovering the Axact reality. 


The Axact reality is one of fabrication and impersonation in un-monitored cyberspace by hundreds of Axact employees under the command of Axact CEO Shoaib Shaikh, who enabled them to con thousands of individuals worldwide. The yield from this scam runs into billions. And Pakistan is now at the centre-stage of a global scale corporate cyber-crime. In un-monitored cyberspace, the Axact 'reality' appears to be one of fabrication and impersonation where educated young employees, were trained under the command of the Axact CEO, to con thousands of individuals worldwide. The yield from this scam runs into billions of rupees.

Interior Minister Chaudary Nisar tells us that the scam is of a scale that Interpol and FBI have been asked for help. Undoubtedly, the Axact degree scam will become the world's leading text book example of how corporate cybercrime flourishes and what must be done to ensure that national environments don't become cyber-crime friendly. Government's inquiry of the Axact mega-scam now is fortunately on an irreversible track. Critics may argue that had Axact not been bringing out the upcoming BOL TV, this media hype around the Axact scandal may not have been there. True, perhaps. This is part of an ugly corporate lynching. Nevertheless, the media focus also ensured that the government pushed ahead with the inquiry of apparently a cutting-edge scam.

Meanwhile, the Axact scandal leaves us with a few very uncomfortable questions. First, on regulation. Given that Axact was registered with the SECP as a corporate entity, did the SECP find nothing unusual with its virtually non-existent corporate profile, with no client portfolio, no mention of it in any global IT of corporate magazines and yet claiming to be the world's leading software firm? Axact's employee hiring and expenditure pattern, too, was intriguingly high. The 'Axactian fraternity' and the CEOs impassioned lectures on patriotism became increasingly public with the initiation of the Bol project, yet still no word on Axact's corporate profile. Speculations about Axact and Bol's financial propriety were rife. Still, were none of the country's regulatory authorities — FBR, FIA cyber wing, SECP — were ever alerted by this fast growing 'software empire'? Located in Karachi, Axact was quite 'in their face', not a hidden entity. Axact sat unaccountable in the heart of Karachi. No institution was curious about investigating Axact's corporate DNA.

Hence, while we may ask our own colleagues who were negotiating pay packages with Bol, or who are now leaving Bol, if they fully investigated the financial propriety of the channel before engaging with it, we need to firstly ask PEMRA if it was satisfied with the financial transparency of the media group before awarding it a TV licence.

Perhaps, more uneasy questions about incompetence, or even collusion, arise when a November 2010 story on Axact is reviewed. Axact's security men had impersonated as intelligence men. Among others this also involved a retired army officer. Extremely intriguing are the 30 odd comments of the readers in which more than half a decade before the New York Times story, questions about the Axact's operational propriety, its degree-awarding scam etc are raised.

Interestingly, the police had also reportedly filed an FIR against Axact. Even a JIT was instituted. Axact got a Court ruling in its favour. The court "restrained from publication either on the internet or through any electronic media from printing publishing broadcasting in particular the offending website above captioned or any other material adverse to the plaintiff."

All legal and law enforcement inquiries related to Axact evaporated from public discussion. Why did that happen? Court orders were against the media not against police inquiry, so why then was there no follow-up? Was there a deliberate cover up? If so, by whom? Interestingly, it appears that Axact may have been providing free services to influential organisations and individuals within Pakistan. For example, as journalist Omar Quraishi recently tweeted, Axact had provided software services to Karachi DHA free of charge and a senior DHA official, a retired military officer had praised Axact in these words, "The kind of commitment and dedication that Axact has displayed in the swift execution of this project is unprecedented. I have never seen such an efficient team and a charismatic leadership behind this organisation."

Hence, a key question that the interior minister must get an answer to as the inquiry proceeds is whether Pakistan's regulatory authorities, those of many shades and colours were merely incompetent, or were they deliberately obfuscating the matter? And why?

Published in The Express Tribune, May 27th,  2015.

Like Opinion & Editorial on Facebook, follow @ETOpEd on Twitter to receive all updates on all our daily pieces.
COMMENTS (15)
Comments are moderated and generally will be posted if they are on-topic and not abusive.
For more information, please see our Comments FAQ