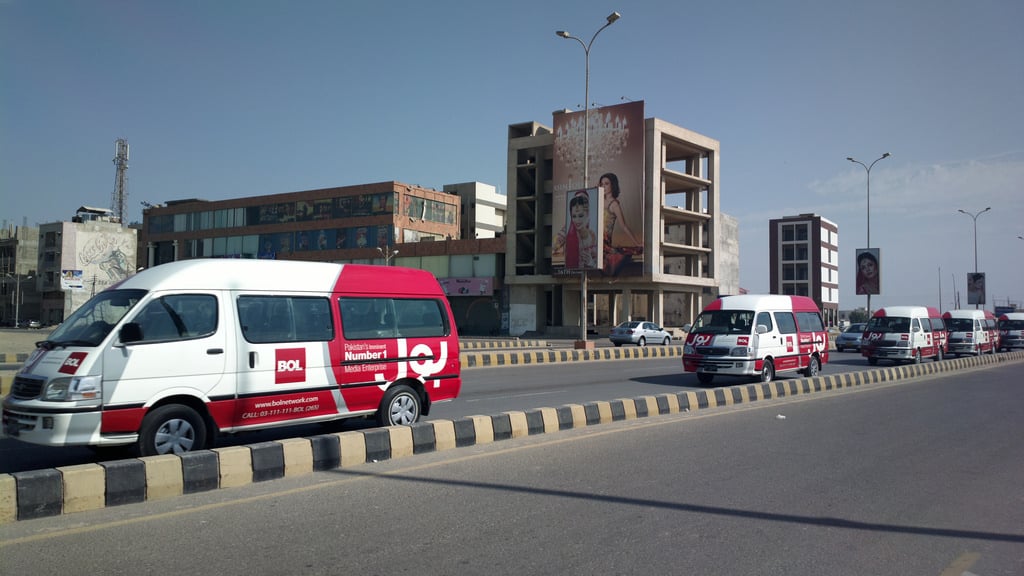 ---
Amid the controversy surrounding Axact's multimillion-dollar fake degrees empire, questions are also arising about the financing and upkeep of its sister concern, the Bol Network.

On Monday, the Federal Board of Revenue (FBR) sent a notice to Axact and Bol Group CEO Shoaib Shaikh to explain the illegal import of equipment and gadgets installed at the Bol headquarters in Karachi.

The notice served under Section 26 of the Customs Act 1969 states that a credible source had informed the FBR's Intelligence and Investigation Directorate about the import of equipment by Bol Group through unauthorised routes without payment of taxes and duties.

The goods and gadgets were said to be installed on the 7th (Production Control Room and Studios) and 9th floor (Central Engineering Room and Master Control Room) inside the Bol building located on Karachi's Korangi Creek Road.

A formal inquiry has been initiated to confirm the veracity of the information.

The FBR has ordered Shoaib Shaikh to prove within three days the genuineness and legality of the installed equipment. The board has also sought the invoice, packing list and freight bills of the imported goods.

The Axact CEO has been told to submit the copy of the letter of credit, contract or proof of payment in support of the transactions and the source of financing for the procurement of the imported goods.

Shaikh was also warned that any move to remove or hide the goods under question would be considered another crime and dealt with relevant laws.

Published in The Express Tribune, May 26th, 2015. 
COMMENTS (2)
Comments are moderated and generally will be posted if they are on-topic and not abusive.
For more information, please see our Comments FAQ