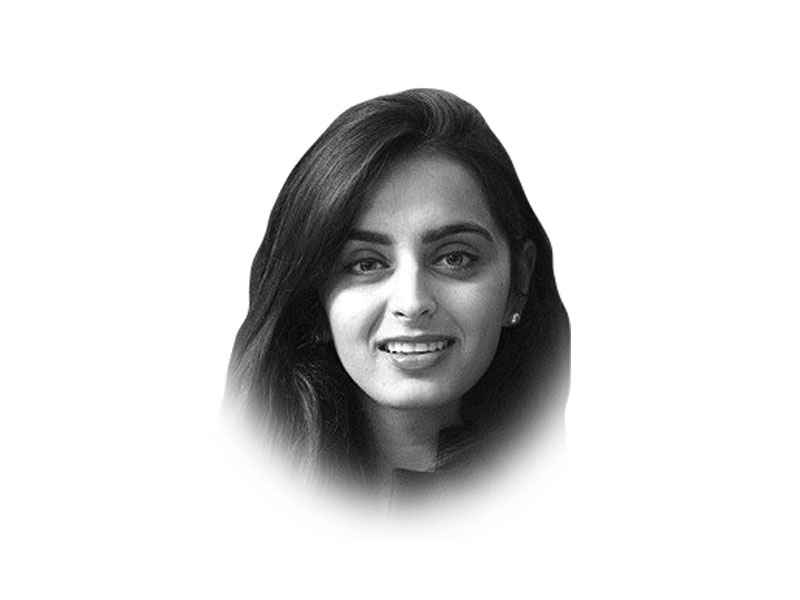 ---
Motherhood may, for some, fit the epithets commonly ascribed to it. Motherhood is miraculous, beautiful, emotionally enriching and challenging. Yet in many parts of the developing world it continues to be life-threatening for women — a fact that many of us, in the midst of privilege, tend to forget.

Pakistan has one of the highest maternal mortality ratios in the region, faring only better than Afghanistan. According to the Pakistan Demographic and Health Survey (PDHS) 2013, an average of 272 maternal deaths for every 100,000 women occur across the country every year. In more alarming terms, one in every 170 women in Pakistan is at risk of maternal death.

These figures illustrate, quite unsurprisingly, the incongruity between the state's international discourse and commitments and the ground reality. Through ratification of the UN's Convention on the Elimination of All Forms of Discrimination Against Women, Pakistan not only affirmed a woman's right to plan a family and access appropriate and effective antenatal and post-natal nutrition and healthcare but further undertook to provide appropriate means for the realisation of such right. The Millennium Development Goals (MDs) set out such commitment in clearer (and somewhat ambitious) terms: the reduction of the maternal mortality ratio (MMR) by 75 per cent between 1990 and 2015, and the attainment of universal access to reproductive health.

Come 2015, these targets seem far from realised. The MMR in Pakistan stands much higher than the targeted 130 maternal deaths per 100,000 women, amounting to only a 50 per cent reduction over the last decade and a half. Figures recorded against other indicators of maternal and reproductive health, identified in the MDGs, are equally abysmal. According to the WHO World Health statistics 2013, only 45 per cent of births in Pakistan are attended to by skilled health personnel, trained or educated to deal with pregnancies and childbirth. Nearly 50 per cent of births in Pakistan occur at home, often in the absence of skilled care. It is also alarming to note that a substantial number of expectant mothers seek no medical advice during pregnancy.

The antenatal care coverage in Pakistan is again lower than in both India and Sri Lanka. Only 60 per cent of women visit a healthcare provider at least once during pregnancy. With the contraceptive prevalence rate at a meagre 35 per cent (compared to 62 per cent in Bangladesh and 50 per cent in Nepal), unwanted or unplanned births continue to greatly enhance the risk attendant to mothers' lives. Child marriages and adolescent births, despite legal interventions, remain a major factor contributing to the high MMR in Pakistan, a subject I have addressed earlier in more detail.

In a culture that values women most in terms of their childbearing and home-making roles, the high incidence of maternal mortality appears ironic. Patriarchy may well be the expected culprit. Yet the causes extend beyond just patriarchy to other, albeit connected, factors: limited access to safe healthcare facilities, illiteracy, economic vulnerability and the rural-urban divide. Recent reports, for instance, demonstrate a direct correlation between a mother's education level and the likelihood that she receives skilled antenatal care. There is also a higher incidence of maternal deaths amongst the poor, with the urban poor demonstrating an MMR 2.5 times higher than the urban rich (Save the Children, "State of World's Mothers" Report).

The Government of Pakistan appears cognisant of the need to address the maternal health crisis. At a meeting last week, the Minister of State for Health, Saira Afzal Tarar, revealed the National Maternal Newborn and Child Healthcare (NMNCH) action plan. The plan, as reported, aims at the elimination of maternal and child mortality resulting from preventable causes. It further seeks to address inequities in the provision of health through improved coordination and the identification of clear budgets and priorities. The effort is commendable.

Yet all praise and expectation must be tempered with the knowledge that in 2006 the government launched a similar programme under a different title. Evaluation of the programme in 2012 revealed that through its tenure it remained marred by poor coordination, fragmentation and inefficiency, resulting in a failed family planning drive, and no improvement in the standard or quality of maternal healthcare services. A broader approach incorporating other social solutions to the maternal health crisis (through women's intellectual and economic empowerment for instance) may have been more effective. One can only hope that the NMNCH is well thought out and yields more favourable results.

Published in The Express Tribune, May 26th, 2015.

Like Opinion & Editorial on Facebook, follow @ETOpEd on Twitter to receive all updates on all our daily pieces.