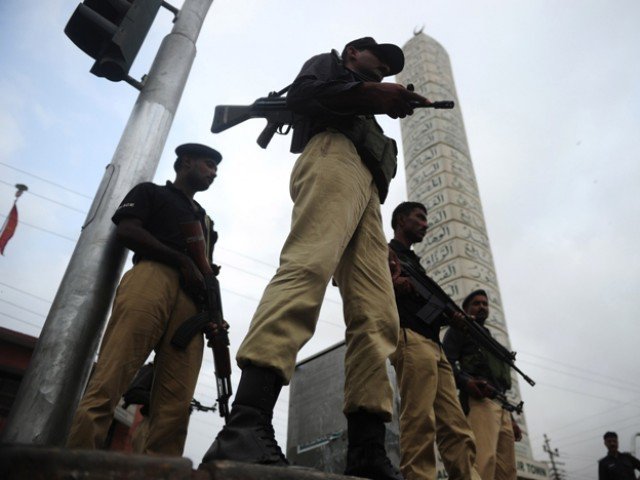 ---
KARACHI: The day Muhammad Shafiq was shot and injured during a robbery, he may have appeared as a crime statistic in a newspaper and may have been added as yet another victim of street crime in the Human Rights Commission of Pakistan's annual report on Karachi violence.

Six years later, the 35-year-old paraplegic man is still confined to his bed.

It was February 25, 2010, and Shafiq was going to pick his friend for their vacation to Quetta when two men tried to rob him near Pahar Ganj in North Nazimabad. As he tried to drive away in an attempt to escape, the men opened fire. The bullets hit his legs, brushing past his spinal cord and left him paralysed.




"I called my brother as soon as I was shot," Shafiq recalled, as his five-year-old son, Sanaullah, moved restlessly on the sofa near his bed. There is a bag attached to his bladder as he is unable to answer nature's call himself. His wheelchair is standing against the wall, his entire life confined to his one room.

"He hasn't been outside the house in six months," said Kashif Shafiq, his physiotherapist and childhood friend, who remembered Shafiq's condition to be worse before. "He couldn't even turn while sleeping but now he can at least sit on the bed."

In 2013, Shafiq also paid a visit to Peshawar Paraplegic Centre on the recommendation of his friend, who is a nurse at Liaquat National Hospital. The doctors at the centre carried out physiotherapy but Shafiq came back after five days as he felt the treatment was not making any difference to his condition.

There is treatment available for his condition in England but it would cost him nearly Rs50 million and he cannot afford it. "I haven't worked in the last five years," said Shafiq with a worrisome face. His 80-year-old father who works as a construction worker supports the family, which includes his three brothers apart from his wife and four children.

Last year alone, 17,398 cases of street crimes were reported, according to the Karachi police report. An average number of 47 street crimes are recorded in a day which means there are hundreds, if not thousands, of people like Shafiq whose lives changed completely after one ill-fated encounter.

"I have decided in my heart that I will do something for the people like me when I get well," promised Shafiq.

Published in The Express Tribune, May 26th, 2015.

 
COMMENTS
Comments are moderated and generally will be posted if they are on-topic and not abusive.
For more information, please see our Comments FAQ