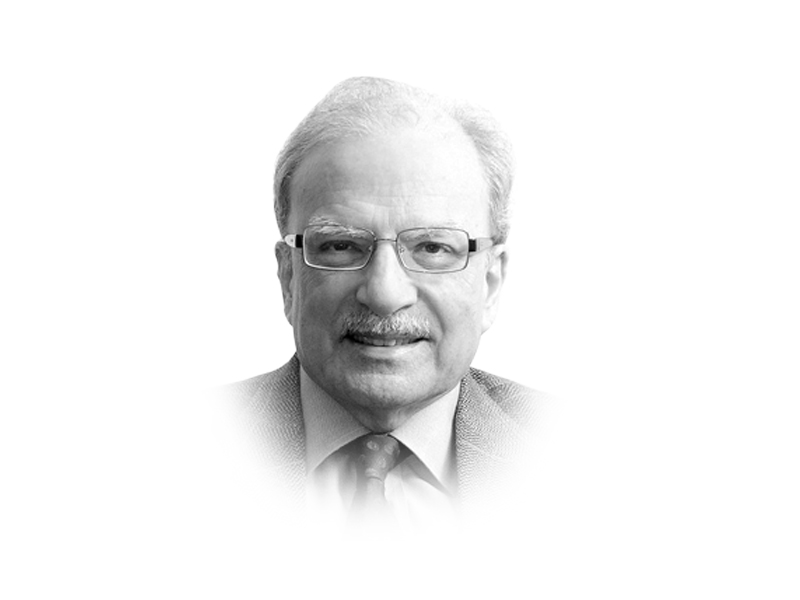 ---
By population, China, India and Pakistan are three of Asia's four largest countries. Each borders the other two. Each has a new set of leaders who are trying to insert new dynamism into their relations and redefine the bases on which they were managed in the past. There have been exchanges of visits. Since taking office, President Xi Jinping of China has paid visits to both India and Pakistan. Nawaz Sharif, Pakistan's prime minister, has also been to India and China — to the latter a number of times. Indian Prime Minister Narendra Modi, the newest among these three leaders, has only been to China. He has been invited to visit Pakistan but has not indicated when he will be able to make such a trip. The focus of all these visits was mostly on bilateral issues. According to news reports, Prime Minister Modi expressed some concern in his Xian and Beijing discussions about the location of some of the large projects China had agreed to finance in Pakistan. Among those he objected to was the China-Pakistan Economic Corridor (CPEC) that will pass through what India regards as disputed territory.

There are serious border issues between China and India as the former claims some of the territories the latter regards to be its own. India has created the state of Arunachal Pradesh which China calls "little Tibet". Similarly, the Chinese have taken control over Aksai Chin which the Indians claim is a part of the state of Jammu and Kashmir. These border tensions surfaced when President Xi paid a visit to India. While Xi was in India, China's People's Liberation Army (PLA) crossed the so-called Line of Actual Control in Kashmir. "That created a great deal of negative impact in India with regard to China's long-term intentions," TCA Rangachari, a former diplomat and Sinologist, told reporters in Beijing on the eve of Modi's arrival in China. "How is it that Xi Jinping, who is head of the Chinese Communist Party's central military commission and therefore commander of the PLA, visits a country at the same time troops are where they should not be?"

Some new ground was broken on this and other issues during Modi's visit to China. Among the 20 agreements signed by the two countries were confidence-building measures between the Chinese and Indian militaries. A hotline was to be established between the commanders working on both sides of the disputed territories. The Chinese also agreed to take steps to close the large gap that had developed in their favour in trade with India. Bilateral trade between the two countries had touched $73 billion in 2012.

The Chinese also showed interest in investing in improving India's communication infrastructure. There were indications that Chinese companies may partner with the Indian government in that country's large but seriously underdeveloped railway network. A couple of specific projects and amounts were mentioned. The Indian leader's visit added a couple of billion dollars to the amount already pledged by President Xi when he met Modi in New Delhi. The total amount adds up to $22 billion. In Pakistan, on the other hand, President Xi signed agreements to develop the CPEC, invest in a number of power plants and locate industrial estates along the CPEC. Pakistan is set to receive as much as $46 billion from the Chinese. Most of this amount will go into the sectors — energy and infrastructure — in which Pakistan needs to make lasting investments.

By the time Modi concluded his three-country visit to China, Mongolia and South Korea, he would have been to 19 countries. He is expected to visit Bangladesh in the near future. With that trip he would have called on all the countries in India's neighbourhood except Pakistan. Some foreign policy analysts see a well-designed three-phase strategy the Indian prime minister is pursuing in foreign affairs. According to Financial Times' Victor Mallet, the first phase was to quickly rebuild India's frayed relations with its immediate neighbours. That took Narendra Modi to Bhutan, Nepal, Sri Lanka and Mauritius.

The second phase was to engage with global and Pacific powers, including nations such as Japan, Australia and, of course, the United States. The Indian prime minister's forays into Mongolia and South Korea right after calling on the leaders in China brings him into the third phase of his strategy. This will bring "the diplomatic tussle between the two most populous countries in the world to China's own doorstep," writes Mallet. If this assessment is correct, what will be the consequences for Pakistan of India's entry into this game of "China-containment"?

New Delhi, under Narendra Modi, has adopted an aggressive stance towards Pakistan. That was expected but there was also the hope that with the Hindu nationalist BJP firmly under his control, Modi could take the "Nixon in China" step with reference to relations with Pakistan. In a conversation in his residence in New Delhi more than a decade ago, L K Advani, who, under the previous BJP government had served as deputy prime minister, suggested that it will be a BJP government that will restore relations between India and Pakistan to the point where they will become responsible leaders. He said to me: "Mark my words, relations with Pakistan will only improve under a BJP-led government." That prediction is not coming true and Pakistan has already begun to respond to what it perceives as an increased threat to its security from India. Unfortunately, under Modi, India-Pakistan relations are not likely to improve.

Published in The Express Tribune, May 24th, 2015.

Like Opinion & Editorial on Facebook, follow @ETOpEd on Twitter to receive all updates on all our daily pieces.
COMMENTS (11)
Comments are moderated and generally will be posted if they are on-topic and not abusive.
For more information, please see our Comments FAQ