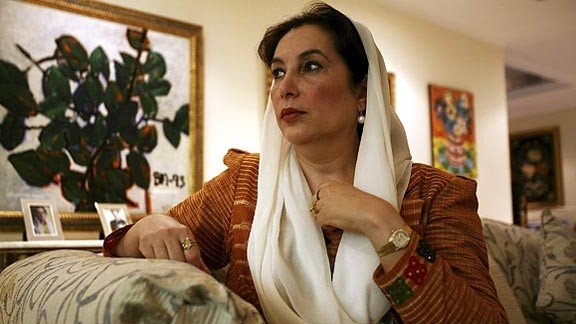 ---
KARACHI: The government has ordered a fresh inquiry into the hosing down of forensic evidence hours after the assassination of PPP chairperson Benazir Bhutto on December 27, 2007.

Prime Minister Yousaf Raza Gilani on Saturday constituted a three-member committee to investigate as to who ordered the crime scene to be hosed down immediately after the murder of Ms Bhutto in a suicide and gun attack at Rawalpindi's Liaqat Bagh. According to a statement, the committee would determine whether or not then directorgeneral Military Intelligence (MI), Nadeem Ijaz, had issued orders to police officials to hose down the crime scene.

Secretary Cabinet Division Abdul Rauf Chaudhry will head the committee, comprising two civilian and one military official. The other members are Maj-Gen Sajjad Ghani, the Vice Chief of General Staff, and Fayyaz Tooru, the Additional Chief Secretary (Home) Peshawar. The committee has been formed one week after the PPP authorised the launch of criminal proceedings against all those mentioned in a UN report on Benazir Bhutto's murder.

The report revealed that the former chief of Military Intelligence had ordered then Rawalpindi police chief, Saud Aziz, to send water tankers to hose down the crime scene. Nadeem Ijaz, still serving in the military, is a close relative of the then president Pervez Musharraf, whom the PPP wants to take to court for his alleged involvement in the murder. Both Musharraf and Ijaz deny these allegations. An official of the Prime Minister Secretariat said the committee would present its report to the prime minister after Gilani's return from his visit to Bhutan.

The prime minister will fly to Bhutan on Monday to attend the summit meeting of the South Asian Association for Regional Cooperation. Only a day after the PPP decided to move against Musharraf and others mentioned in the UN report, media reports suggested that the government wanted to initiate a criminal case against Nadeem Ijaz and former Intelligence Bureau (IB) chief Ijaz Shah.

But the same day Army chief Ashfaq Pervaz Kayani met with President Asif Ali Zardari and Gilani. Though little details of the meeting were made available to the media, experts believe the meeting was linked with the development. They believe the powerful military would never allow anybody to embarrass any of its attached agencies.
COMMENTS (3)
Comments are moderated and generally will be posted if they are on-topic and not abusive.
For more information, please see our Comments FAQ