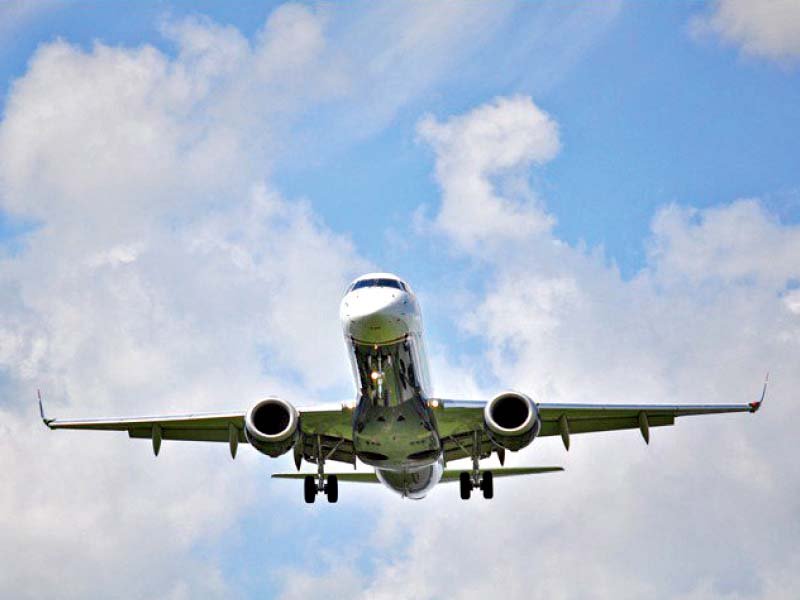 ---
KARACHI: After a tumultuous journey that landed Air Indus into a situation where its future looked bleak, the domestic carrier is now in talks to lease three Airbus 320s to bolster its operation, officials have said.

Efforts to expand the size of its fleet from two to five aircraft comes as the airline aims to seek permission to operate on international routes after flying domestically since mid-2013.

"We had already met the Civil Aviation Authority's (CAA) requirement of operating on domestic routes for a year before going international," said Javed Akhter, a senior official of the airline.

"But for that we needed to have at least five aircraft. Now we are in talks with an owner of A-320s to dry lease them."

Air Indus flies to eight cities including Bahawalpur as a secondary destination in compliance CAA's requirement for domestic airlines to connect certain small cities without considering passenger load factor.

Air Indus, which is backed by Karakoram Motors as the sponsor and is the fourth and youngest Pakistani airline, has not had an easy journey.

Tale of mismanagement

Its fleet of three Boeing 737-300s has an average age of over 20 years – something which the new aviation policy does not allow.

Then, one of its aircraft was severely damaged in the 2014 attack on Karachi airport. The company, which owned the aircraft, went bankrupt and it was never repaired and inducted again.

"We tried using jets on wet lease but that's a very expensive proposition and CAA doesn't allow them to be in the fleet for more than three months," said Akhter.

A wet-lease involves renting an aircraft from another airline with its pilots and cabin crew. The A-320s to be dry-leased were manufactured in 2004.

Internationally, Air Indus wants to follow the lead of other private carriers and focus on Saudi Arabia and Middle East.

"Flying to Europe would be too ambitious right now. We are in a nascent stage and will prefer to focus on established profitable routes," said Akhter.

A senior CAA official said that the regulator has given a two-year grace period to Air Indus and other airlines, allowing them to use old aircraft for the interim period.

Pakistan's aviation industry has seen too many prospectors trying their luck with airline business. Most of the airlines have gone bankrupt, often to the embarrassment of highflying investors.

In recent years, Rayyan Air, Vision Air and Fly Pakistan Air also applied for commercial air transport license besides Air Indus, but none of these airlines have taken off yet.

Bleak aviation industry

Pakistan adopted an 'open skies' policy in the 1990s, allowing competition on the domestic routes and giving broader access to foreign airlines.

More than 20 licences were issued to airliners but none except for Shaheen Air has survived. Bhoja Air resurfaced under a new management a few years back but it has also been permanently grounded after a devastating air crash.

Despite a discouraging history, industry people say the sheer size of the country's population is enough of a reason for investors to jump into the capital-intensive airline business.

This assertion seems to be reflecting in numbers as well. According to CAA, Air Indus carried 301,070 passengers or 8.6% of domestic passengers in the year which ended June 2014 – that was done by a new airline within a few months.

Published in The Express Tribune, May 23rd, 2015.

Like Business on Facebook, follow @TribuneBiz on Twitter to stay informed and join in the conversation.