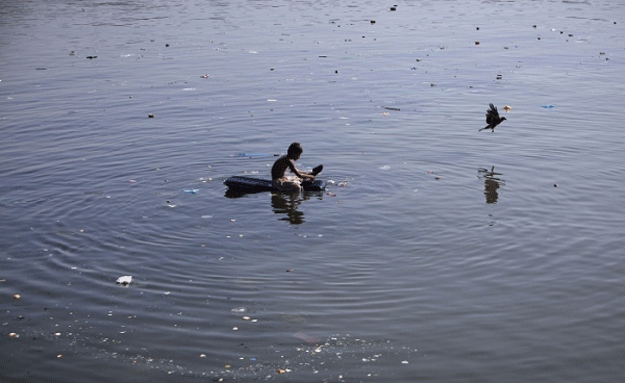 ---
ISLAMABAD: The National Institute of Health (NIH) has not yet issued Seasonal Awareness and Alert Letter (SAAL) for the epidemic-prone infectious diseases occurring in summer and monsoon seasons in Pakistan.

Cases of Nagleria have started surfacing in Karachi but still the NIH is silent and has not yet issued any alert to warn the departments concerned to take preventive measures.

"The moment the first case was reported it was the responsibility of the NIH to issue an alert to the Sindh provincial health department to start checking the level of chlorine in the drinking water but unfortunately nothing was done," said a senior official in NIH who wished not to be named.




Talking to The Express Tribune the official said as a routine NIH issues SAAL three times in a year, first comes in April which is the start of the summer season, then before the start of monsoon and in winter.

"The last SAAL was issued in October last year. However this year, not even once has the warning been issued. It seems like they are waiting for an outbreak of the disease and then will ask the provincial governments to take preventive measures," he remarked.

Though summer is a peak season for the outbreak of many diseases like gastroenteritis, dengue fever, Naegleria, hepatitis A and measles among others, said the official.

"It is the prime responsibility of the federal health department to issue alert to all the provincial health departments to make preparations to control the possible outbreak of the diseases before the start of its season," said the official.

The official was of the view that the government was primarily focusing only on eradicating polio but was not too concerned about other diseases claiming many innocent lives.

When contacted, the in-charge of the Epidemiological Cell of the NIH, Dr Jalil Kamran, first said that they had issued the alert to the provinces but could not upload on the website due to technical issues. Later, in what appeared to be a contradiction of sorts, he said that if they had not done so, it was not a big issue as it does not make much of a difference.

Published in The Express Tribune, May 20th, 2015. 
COMMENTS (1)
Comments are moderated and generally will be posted if they are on-topic and not abusive.
For more information, please see our Comments FAQ