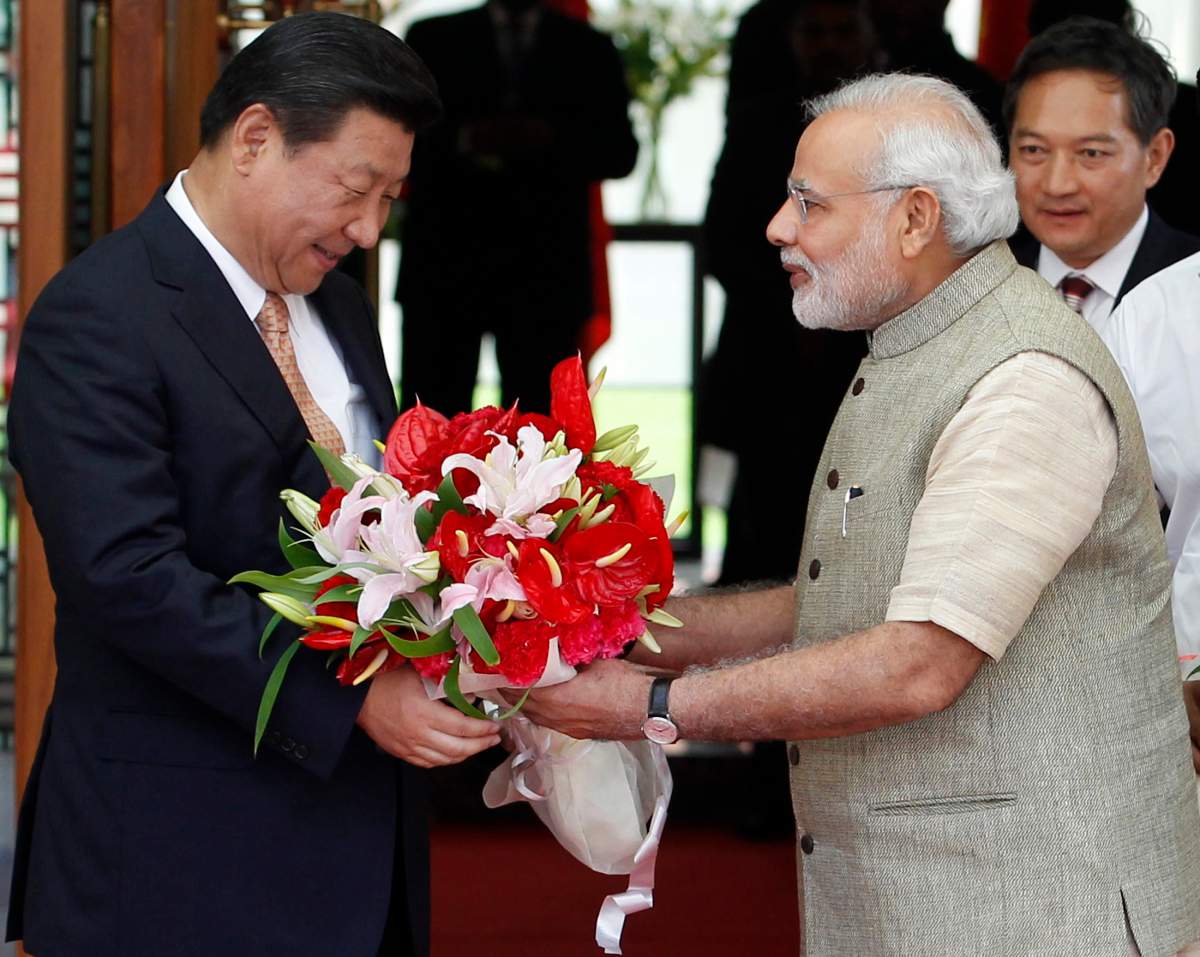 ---
SHANGHAI: Indian and Chinese firms signed 21 agreements officials said were worth a total of more than $22 billion in Shanghai on Saturday, witnessed by visiting Prime Minister Narendra Modi.

"Let us work together in mutual interests," Modi told executives from 200 Chinese and Indian companies at the signing ceremony. "Now India is ready for business."

The nationalist leader was on the final day of a three-day trip to his fellow Asian giant, as the two jockey for regional influence and India's trade deficit with China balloons.

Despite his hardline reputation Modi has moved to engage with Beijing since his election last year, and he was looking for an economic boost from the visit, seeking to deliver on election promises for foreign investment.

China is India's biggest trading partner with two-way commerce totalling $71 billion in 2014. But India's trade deficit with China has soared from just $1 billion in 2001-02 to more than $38 billion last year, Indian figures show.

Indian embassy trade counsellor Namgya Khanpa said the agreements signed at the Shanghai event were "worth over $22 billion", with another five exchanged earlier.

A list circulated by Indian officials showed many of the contracts were for Chinese banks to finance Indian firms, and also included deals in the telecom, steel, solar energy and film sectors.

The two countries have followed significantly different economic paths in recent decades, with China rising to become the world's second-largest economy while India has lagged behind, although Modi's election raised hopes for reform among investors.

"I strongly believe that this century belongs to Asia," he told a business forum ahead of the signing, as he sought to stress historical links between the two countries.

He welcomed Chinese investment in sectors including housing, renewable energy, high-speed rail, metro, ports and airports, adding that India was eager to draw on China's expertise in mass manufacturing.

"We are keen to develop areas in which China is strong," he said. "We need your involvement."

Earlier during Modi's visit Chinese President Xi Jinping welcomed him in Xian, the capital of his ancestral home province Shaanxi, in what his host said was an unprecedented gesture.

But relations between the world's two most populous nations are soured by a long-running border dispute that saw them fight a brief war in 1962, and on Friday Modi told Chinese Premier Li Keqiang that Beijing needs to "reconsider its approach" to their ties.

"Our relationship has been complex in recent decades," Modi said, adding there were issues that "trouble smooth development of our relations".

His comments stood out from the usual public declarations by diplomatic visitors to Beijing, who normally stick to uninterrupted pledges of friendship and good relations.

Both countries are members of the BRICS grouping of major emerging economies, but Beijing has vowed to pour investment into India's arch-rival Pakistan, as it rolls out infrastructure development plans across Asia, much of which bypass India.

Chinese contracts to build or manage Indian Ocean ports have raised concerns it is seeking to establish a "string of pearls" in the region.

Li acknowledged on Friday that "we do not deny that there are some disagreements between us", but added: "We have far more common interests than differences."
COMMENTS (8)
Comments are moderated and generally will be posted if they are on-topic and not abusive.
For more information, please see our Comments FAQ