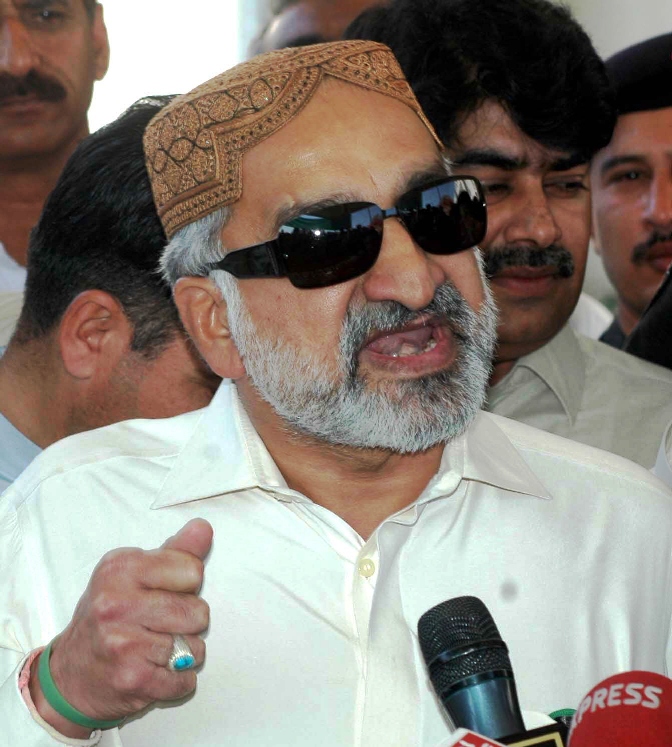 ---
KARACHI: The tussle between the state and former home minister Dr Zulfiqar Mirza over the investigation of the cases registered against him may calm down on Thursday (today), with the trial court set to pronounce its verdict on the matter.

The estranged Pakistan Peoples Party leader had opposed being summoned by the police to the Crime Branch's Jamshed Quarters office for the recording of his statement, citing security concerns and no confidence in the investigation officer.

On Wednesday, when Anti-Terrorism Court-I took up the matter, both the sides came face to face to submit their contentions.

Mirza's attorney, Ashraf Samon, told the special judge, Bashir Ahmed Khoso, that his client had received serious murder threats from 'different corners', leaving him unable to move around the city.

"The police intend to call Mirza from time to time on the pretext of investigation with ulterior motives," he claimed. "This is being done on the directions of the provincial government."

However, the special public prosecutor, Muhammad Khan Burero, who was representing the state, argued that Mirza was bound by the law to appear before the police. "The matter under investigation is beyond the jurisdiction of the court and the police are lawfully authorised to summon the accused whenever and wherever needed."

Burero assured the judge that the police will provide full security to Mirza, adding that if he did not appear, it will give the public a negative impression of the justice system.

After hearing the arguments from both the sides, Khoso reserved his order on the pleas for a day.

Talking to the media outside the heavily guarded courtroom, the former home minister claimed that the police were summoning him to those areas where he faced threats to his life from his political rivals. "When the statement of an accused person can be recorded in a hospital, then why cannot mine be recorded at my residence or in court?"

Mirza has been charged with rioting, looting, deterring public servants from discharging their duties and attempting murder.

Published in The Express Tribune, May 14th, 2015.
COMMENTS (1)
Comments are moderated and generally will be posted if they are on-topic and not abusive.
For more information, please see our Comments FAQ