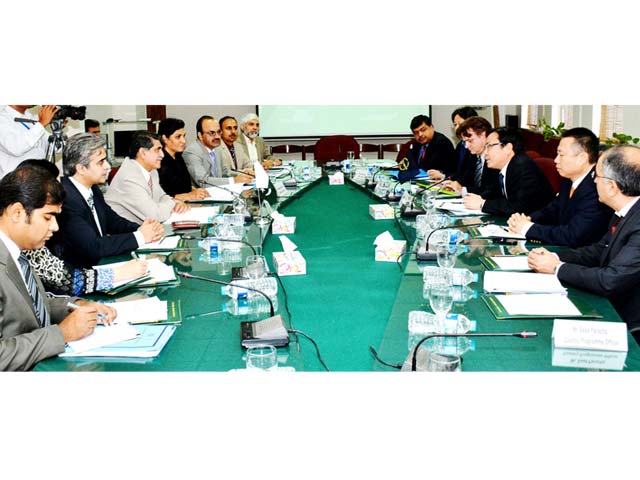 ---
KARACHI: The Asian Development Bank on Tuesday approved a $6 billion loan to help build up Pakistan's dilapidated power network and other key infrastructure, Islamabad said.

Among the projects to be financed by the ADB are a 660-megawatt Jamshoro Coal Power Project, while funds will also be allocated for projects related to health, education and highway construction including Hassanabdal-Havellian and Gojra-Khanewal Motorways.

"(The ADB) agreed to finance US$6 billion for the next five years in Pakistan," an economic affairs ministry statement said, adding that the funds would help Pakistan tackle a long-running electricity crisis.

Along with the 660-megawatt plant, the funds will be used for several hydroelectric dams that will each generate between 100 and 300 megawatts.

Read: Pakistan's economy has improved, says IMF

Pakistan is expected to see accelerating economic growth in the coming years, with the International Monetary Fund forecasting 4.1 per cent expansion this fiscal year, followed by 4.5 per cent growth next year.

Ratings agency Standard and Poor's meanwhile has upgraded the country's credit rating outlook from stable to positive.

Read: S&P upgrades Pakistan's credit ratings

But electricity provision continues to be a massive problem.

Pakistan faces an annual power shortfall of around 4,000 megawatts in the peak summer months of June and July when temperatures can reach 50 degrees Celsius (120 Fahrenheit) in the country's centre.