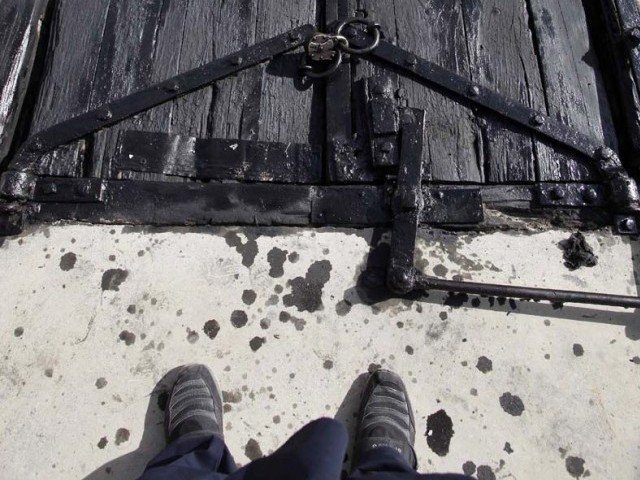 ---
ISLAMABAD: It has been almost one and half year since Pakistani products were given duty-free access to European markets under the Generalised System of Preference, known as 'GSP Plus' status. In return for the concession, Pakistan promised to implement 27 international conventions related to human rights, good governance and labour and environmental standards.

The status was approved for 10 years but after every two years the 28-nation European bloc will assess whether Pakistan is fulfilling the conditions required to get duty-free access to European markets. The first assessment is a few months away but restoration of the death penalty and establishment of military courts may hamper Pakistan's efforts to continue enjoying this concession.




EU Ambassador in Islamabad Stefano Gatto cautioned on Sunday that lifting of the six-year moratorium on capital punishment as well as establishment of military courts could be taken as negative steps, although both these issues may not be directly linked with the GSP-plus status.

"It is difficult to argue that the restoration of the death penalty or more executions is a step in the right direction in the EU," Gatto said in an exclusive interview with The Express Tribune. He was asked whether these issues could affect Pakistan's GSP-plus status.

"If you are a bit cynical and you look from outside, you would say that we gave GSP plus to Pakistan to improve human rights standards and what they did now they have military courts and they have the death penalty back," Gatto added.

Pakistan lifted the moratorium on the death penalty soon after the December massacre at the military-run school in Peshawar that killed over 140 people, mostly children.

In a series of new measures under the National Action Plan, parliament also approved a new legislation giving powers to the military to set up special courts to try hardcore terrorists.

But Ambassador Gatto said the EU had doubts over the military courts. "We want to see strengthening of civilian courts in the civilian system rather than giving the role to military courts as there are less chances of transparency," he emphasized. Asked about the EU assessment so far about Pakistan meeting the conditions for GSP plus status, the envoy said it was too early to draw any conclusion.

He said the EU was not expecting Pakistan to implement the 27 conventions overnight. "It can never be the case in Pakistan or elsewhere."

"We don't look at numbers, but we look at trends. We look at some positive steps because the idea behind is we favour you a market access to our markets as a stimulus to improve the human rights situation."

Published in The Express Tribune, May 11th, 2015. 
COMMENTS (2)
Comments are moderated and generally will be posted if they are on-topic and not abusive.
For more information, please see our Comments FAQ