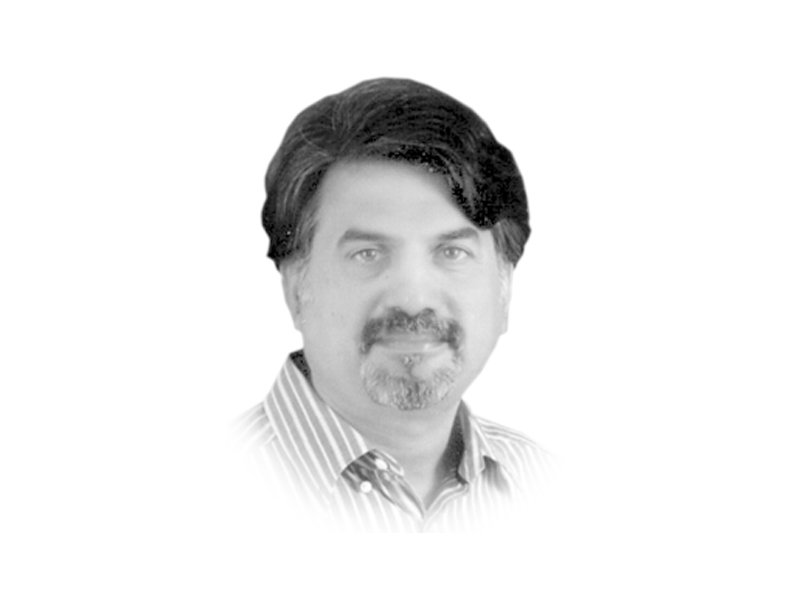 ---
Had he been on a beneficial extension or counting his days to retirement, I wouldn't have expected him to speak out. But he is a man on a mission. Thus far, no military commander has so bluntly and so directly accused the Indian intelligence agency, RAW (it's usually a veiled reference to 'foreign governments and intelligence agencies') of "whipping up terrorism in Pakistan". This is General Raheel Sharif for you — a very popular military leader, who since the time he has taken over the military leadership, has turned the war on terror on its head with some remarkable military victories against terrorists under his belt already. To showcase his case as a military leader, he is determined to take back what the terrorists stole from his country — peace and tranquillity.

So for the general to accuse RAW of whipping up terrorism in Pakistan, not once but twice (the last time he did this was during his visit to Balochistan on April 15 where he warned "foreign governments and intelligence agencies" against their involvement in the insurgency there) should be seen in line with the policy of the Pakistani government which is "to do everything possible to take the war on terror to its logical conclusion". RAW and its activities stand out predominantly in the cross hairs of the military's anti-terrorism sight. It's marked and like all 'shadow and invisible wars' that intelligence agencies fight, the Pakistani military's twin response of both 'detection' and 'elimination' of this threat will now not only gain momentum but speed as well.

Over the years, India has successfully built a narrative that it is a victim of Pakistan-sponsored terrorism. It is under the guise of such a narrative that the Indians have tried to block the worldview of their own intelligence agency planning, rolling out and executing terrorism as an instrument of its own state policy to destabilise Pakistan. No intelligence agency will ever undertake any cross-border actions in a neighbouring country without the political approval of its government. The host government not only defines the endpoint in the targeted country but also sets the limits (red lines) to its intelligence agencies' reach. RAW's actions in Pakistan have a definite political end and the planners and executors of such an end are not those who wear uniforms but are the people's representatives who have been voted to power in the largest democracy in the world. Those in doubt of such an assessment can view Indian National Security Adviser Ajit Doval's remarks almost a year ago about the Indian strategy to weaken Pakistan by promoting terrorism and separatism. The political shame that the planners and executors of such wars bring is that neither these proxy wars can be completely won nor those against which they are waged can be entirely defeated.

Even if I hypothetically assume that the state of Pakistan was involved in the Mumbai tragedy of 2008, what has India been able to do about it? Seven years later, Pakistan is still resolutely fighting to reverse the Indian-recommended, directed and imposed international isolation of Pakistan. The Pakistani national resolve and resilience coupled with an efficient military campaign against the terrorists has forced world opinion to retreat and take a backseat. We may have been accused of keeping 'snakes in our backyard' but the same country that levelled these accusations is now giving us the military machine to target these snakes. Our international isolation may top the Indian wish list but China stands with us not only as a partner in economic development but also as a great ally against any security threats that we may face. The warming of our relations with Afghanistan and the fact that now Afghan Army cadets are being trained in the Pakistan Military Academy speaks of the failure of the huge number of Indian consulates in Afghanistan to sell and market their anti-Pakistan narrative to Afghan President Ashraf Ghani. Our cricketers may also have been deprived of participation in the Indian Premier League but we have struggled along to now host Zimbabwe as the first team since 2009 to visit and play international matches in the country. The lesson is for all to see — we may stumble and fall, but we will rise again.

RAW-generated activities stem from the tacit understanding that the harmful consequences of fighting a legitimate war are far too many and what covert actions can achieve today, overt (direct confrontation) cannot. If General Raheel says that "RAW is whipping up terrorism in Pakistan", it is not with an expectation that such a disclosure will force the Indian intelligence agency to limit its operations in Pakistan. It is to warn India not to provoke a reactive policy from Pakistan as the country will not sit with its hands tied. Pakistan may have withdrawn its policy of actively supporting the Kashmir cause but it still has interest and influence there. India may come to regret provoking a reactive policy by Pakistan. The tit-for-tat response may well be a contingency being considered in this 'shadow war' being imposed by the Indians on us. The big question is: is India miscalculating our response? Is Pakistan being considered too weak and too vulnerable a state?

Like militaries, intelligence agencies are never dealt massive defeats. The shadow wars fought by them are always won or lost by following the principle, 'if you stab our back we will stab yours'. It's the job of the politicians never to publicly acclaim the achievements of intelligence agencies and it is also their job to publicly disavow all allegations leveled against them. The most important job that Indian politics, led by the Modi government, is failing to do is to settle all outstanding issues with Pakistan through a process of dialogue. The continuity of the policy of fighting proxy wars is a failed policy. Its only eventual outcome can be to put the two countries in direct confrontation. This is something both countries should not desire.

Published in The Express Tribune, May 10th, 2015.

Like Opinion & Editorial on Facebook, follow @ETOpEd on Twitter to receive all updates on all our daily pieces.
COMMENTS (32)
Comments are moderated and generally will be posted if they are on-topic and not abusive.
For more information, please see our Comments FAQ