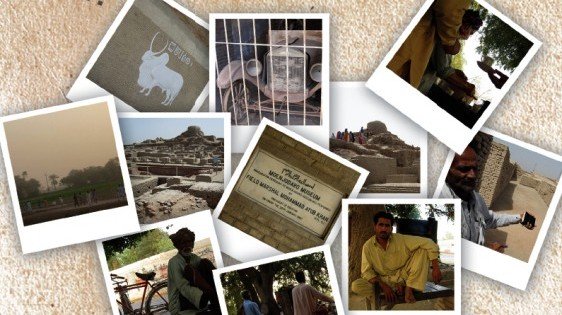 ---
KARACHI: At dinner I had asked The Graduate who owned the Toyotas and Hondas I saw driving around.

He had said it was the landlords.On my last night in Larkana I find myself in one such Toyota or Honda with the son of one such landlord. He drives and talks while I ask questions and listen. The young man is 24. He is broad shouldered and holds his body straight up as if he were entitled to all the world's glories. In the back seat is his cousin who doesn't say a word the entire time.

Why does every young Pakistani aspiring alpha male feel the need for a mute sidekick? Feudal puts on some music on the car stereo. It is Lebanese pop. "So what do you actually do?" I ask. "I sit. That's all I do," he replies. "And your father? He does the work?" "There is no work. He also sits. Like me. We both sit." "Do you travel? You must go to Karachi a lot. Have fun in the big bad city?" "My father doesn't let me go anywhere. He doesn't even let me go to our village." "What do you do then?" "Nothing," he says. "I do this. I drive.

I have a few friends. I had a girl. But she was just a 'time-pass'. Yes, there are no girls here. I don't even see any girls. The area where I live is the rich area. The big houses. Sometimes I see a woman there walking around. I am in paradise then for a few minutes. But it hardly ever happens." "Aren't you bored with your life?" "Yes. I just go to my room late and have a smoke. You know? Watch movies. But I am still finding myself." "You are still very young." "I don't know," he says. Then adds, "This life is really bad.

But I don't know how it will change." It strikes me that I have met on this trip some of the strugglers of this land and here is a man on the top who reaps from their hardship. In this small world he has everything. Yet he is the unhappiest of the lot. What a miserable state of affairs. I realise that Feudal has no plans to actually go anywhere. We drive around. This is fine by me as I get to see more of the city by night. But by the time we are passing the same street for the third time I figure there is no more of the city to see. I suggest we go to a tea house. I name a place. Feudal says, "No man! Really?" And he laughs. "Only cheap people go there."

We pass a Kentucky Fried Chicken which is built like a fortress. It is a bizarre sight. Imagine a funeral with everyone dressed in black and one fat man in a bright red suit. "Who goes to this KFC?" I ask. "Nobody," he answers. "Hardly anyone. I think they're going to have to shut down soon." I think that maybe they will stick it out. Maybe they are planning for a future. An expanding Larkana. Business, growth, commerce, development. A future. How very presumptuous.

We pass dark streets. Feudal points out a big building and tells me it is a rice mill. Then he tells me his family part owns it. I remember The Graduate and what he said about rice milll owners and their electricity metres. I ask him if in this grand car he ever feels unsafe driving around at night. "No. Never," comes the reply. Feudal may be complacent and confused but I will give him one thing: He knows it.
COMMENTS
Comments are moderated and generally will be posted if they are on-topic and not abusive.
For more information, please see our Comments FAQ