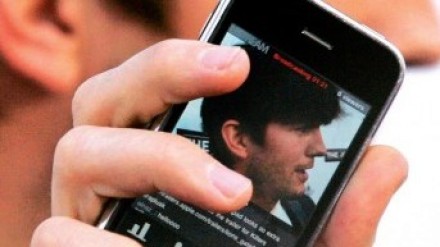 ---
KARACHI: Twitter crossed 100 million users this April. Ashton Kutcher alone has around five million followers. Why would anyone be interested in knowing the mundane details of celebrities' lives from waking up to getting back to bed? Because - admit it or not - everyone loves celebrities. Here are some of the best celebrity tweets this week.

Sania Mirza

Last minute shopping is going. (I am) super excited to go to Pakistan tomorrow.

Preity Zinta

I live my life with my head high. There are no skeletons in my cupboard.

Ellen DeGeneres

I do not think we need to put houses and concrete on every inch of land, which is why I want help saving the Hollywood sign.

Ashton Kutcher

Exercise for today: Remind myself, move my list of "I have to's" to "I want to's", inject excitement to have more energy to persevere.

Dia Mirza

Hello! I am in the midst of planning, sorting, signing, briefing, reading, answering [...] Work is not work. It is a high. Loving it.

Jemima Khan

I fear I am too promiscuous with my thought sharing. I blame Twitter.

Shahid Kapoor

Friends are few and challenges are many, unpredictability is a constant and realizations are precious.

Mahesh Bhatt

The more we have been wired together, the faster we have been spun apart. The web has hurled us into digital loneliness

Conan O'Brien

I am sending a tweet from inside Twitter HQ. I will bet those hot girls in high school wish they had slept with me now.

Mushahid Hussain

Enjoyed old favourite George Clooney's unconventional Up in the Air, his best since Syriana. He has a good activist track record on causes.
COMMENTS (1)
Comments are moderated and generally will be posted if they are on-topic and not abusive.
For more information, please see our Comments FAQ