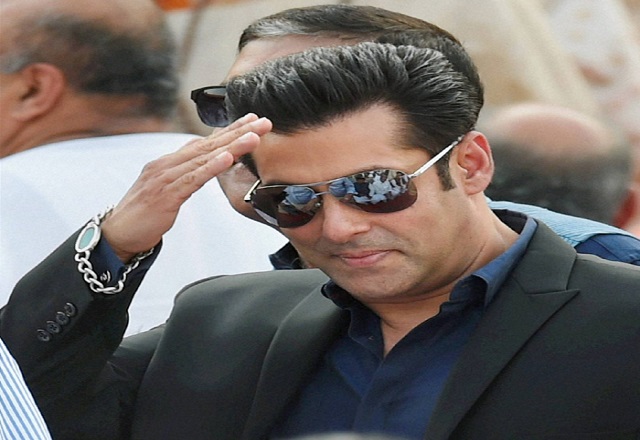 ---
Salman Khan has avoided a jail term for the time being, and it seems that his victims too are willing to forgive him and move on with their lives. 

Mohammad Abdulla Sheikh, one of the injured, mentioned that Salman's sentence would not make a difference to his life. Times of India reported that the accident had left Abdulla crippled, due to which he lost his job at a Mumbai bakery, and he has been struggling to find work since. This situation forced him to borrow huge sums from his friends and family to feed his family.

Abdullah initially used to curse Salman Khan but gradually his ill-feelings against the actor disappeared. Abdulla told the Times of India in an interview, "I don't want him to be punished as it is not going to help me in any way. What we expect is more help from him for disturbing our lives. The order will not change my life so why does he need to worry about it? Even if I say something against the actor for ruining my life, who cares about it?"




Mohammed Abdulla Shaikh PHOTO: Times of India

He added, "We heard lots of good things about Salman in our village and in the city that he helps the poor and needy. But he did nothing for us. Sometimes I used to think that he will come to us, try to understand our family problem and provide us with some help. But it remained a fantasy. I believed that all his helping hand stories are imaginary."

Times of India further reported that the court had ordered Salman Khan to pay each of the injured INR 300,000. However, Abdulla confirmed that he had only received INR 180,000 after deduction of taxes and legal fees. He had used this money to settle his creditors.

Feroz Shaikh, the son of the man who was killed in the accident also believes that the verdict will not change his situation in any way. Feroz told Indian news website DNA Analysis, "I forgave Salman long back... his going to jail will not bring my father back. We just need to lead a good life, we have suffered a lot. I hope that the compensation that is due to my mother is given and she has a better life from hereon."



Feroz Shaikh lives in a Mumbai slum PHOTO: BBC

In the interview Feroz and his mother Begum Jahan talked about the financial troubles they had been facing ever since Nurullah was killed. "I did odd jobs in people's houses... but things went on becoming worse for me and my son. After the accident I had gone to meet him at his residence to seek help, but I was told that I am not allowed to meet him and I should not come back."


Feroz Shaikh with mother Jahan Begum PHOTO: DNA ANALYSIS

Feroz added that he still sympathised with Salman Khan. "I have seen my mother suffer so much, I can understand what Salman's old parents must be going through; at the end of the day he too is somebody's child. He didn't do it deliberately, it was a mistake."

Kaleem Pathan, one of the four men who were injured in the incident, echoes similar sentiments. In an interview with the BBC Kaleem said,
"My hands and feet sustained serious injuries. My waist, chest and legs still hurt. I have not been able to work after that."


Kaleem Pathan PHOTO: BBC

He said he was paid a compensation of iNR 150,000 rupees after the incident. Since the accident, he and his wife and daughter have lived with his younger brother and depend on his earnings
COMMENTS (5)
Comments are moderated and generally will be posted if they are on-topic and not abusive.
For more information, please see our Comments FAQ