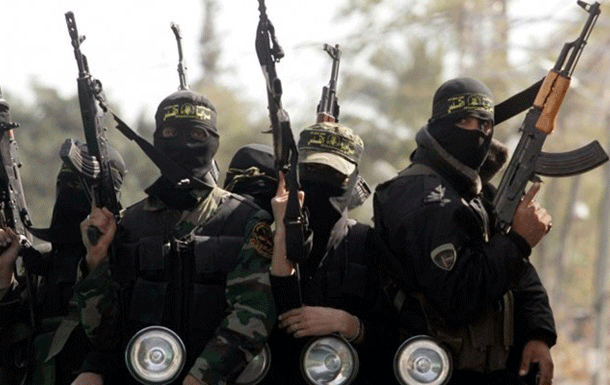 ---


The US government is offering rewards totalling $20m for information on what it says are four leaders of the Islamic State (IS) militant group, BBC reported on Wednesday.






The US has named the four militants as Abdul Rahman Mustafa al-Qaduli, Abu Mohammed al-Adnani, Tarkhan Tayumurazovich Batirashvili and Tariq bin al-Tahar bin al-Falih al-Awni al-Harzi. They join a list of suspects sought under the US Rewards for Justice Programme.




On Tuesday, IS claimed that it was behind an attack on a conference centre in Garland near Dallas, Texas. The centre was the venue for a contest, calling for caricatures of Prophet Muhammad (pbuh).




The US State Department offered up to $7m for information on Qaduli whom it described as a senior IS official who originally joined its precursor, al-Qaeda in Iraq (AQI). It offered $5m each for Adnani and Batirashvili and up to $3m for Harzi.


It describes Adnani as an official IS spokesperson, Batirashvili – who is also known as Omar Shishani – as a battlefield commander in northern Syria, and Harzi as chief of the group's suicide bombers.

Published in The Express Tribune, May 7th, 2015.
COMMENTS
Comments are moderated and generally will be posted if they are on-topic and not abusive.
For more information, please see our Comments FAQ