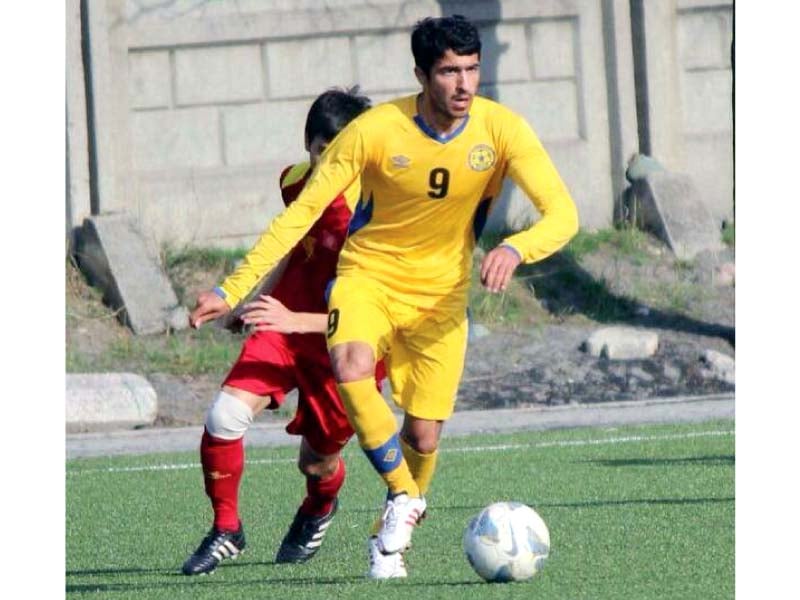 ---
KARACHI: Pakistan striker Kaleemullah will become the first-ever home-bred player to join the United Soccer League in the US as the Chaman-based youngster flew out to San Francisco to train with Sacramento Republic FC on Thursday.

The 22-year-old won the hearts of fans and critics alike with his successful campaign at FC Dordoi, where his 23 goals allowed him to become the club's top scorer and be declared the best player of the year in Kyrgyzstan. He said that although leaving FC Dordoi is a risk that he has taken, the exposure and the benefits of playing in the US outweigh the costs.

"It's a risk but I'm young so I think I can take it," Kaleemullah told The Express Tribune. "Leaving FC Dordoi would not be easy because I've been playing with them for a year, but I think it's time for me to move on and the US offers some promising football."

Kaleemullah, who is the only home-bred Pakistani to be offered a Rs10 million contract from a foreign club (FC Dordoi), believes he has a responsibility to improve the image of Pakistan globally.

"It's an honour for me. No one in the world knows Pakistanis for football, but with this chance I hope to change that. I'm proud of the path I've taken," he added.

Kaleemullah will train with Sacramento Republic FC for a month before the club decides whether to retain him or not, but the striker insisted that his aim would be to assert his credentials in the first few days.

"I hope I can sign a contract with Sacramento. For now, they have invited me and have offered to take care of all my travelling and accommodation expenses, but I need to prove my mettle to push my case," he added.

Recalling his own humble beginnings on the streets of Chaman, he said that even his family never knew about his talent, but that never deterred him from following his dreams and the striker hopes that other players from Pakistan can follow suit in the pursuit of football.

"My family wanted me to focus on my studies, but I wanted to be a professional footballer," he said. "I agree the sacrifices are numerous, but I believed in myself and I'm glad that my talent is receiving recognition. I hope that others can be inspired to follow their dreams and believe that even Pakistanis can be known for football around the world."

Published in The Express Tribune, May 7th, 2015.

Like Sports on Facebook, follow @ETribuneSports on Twitter to stay informed and join in the conversation.