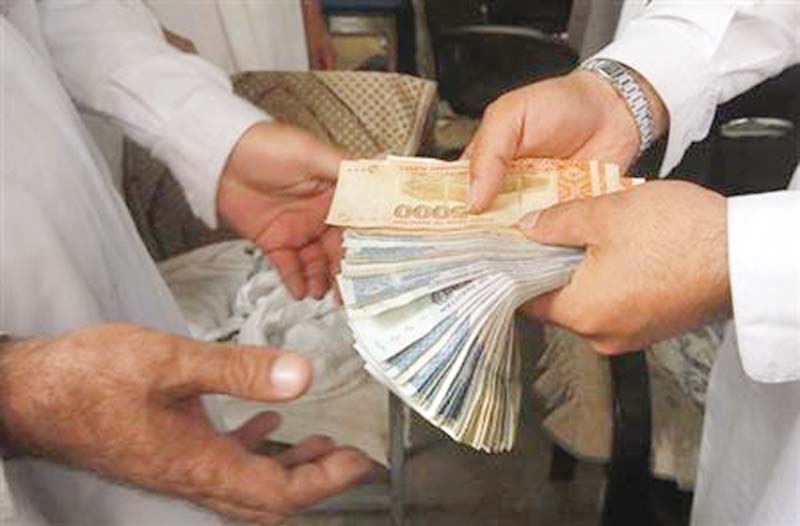 ---
ISLAMABAD:



Despite repeated statements on efforts being made to increase tax collection and the finance minister's continued stress on meeting targets, latest reports are a cause of concern for the Federal Board of Revenue (FBR).




It has been revealed that taxes collected by over two-thirds of the total field formations through assessments are even less than the total administrative costs incurred. Surprisingly – almost ironically – 95% of the total income tax can be collected even after closing down the FBR.

The startling revelations are made in a report by the Tax Reforms Commission (TRC) that dubbed the taxmen "mediocre". A review of their 'Annual Performance Reports (APR)', however, terms the tax officials as "outstanding and very good by the FBR's top hierarchy".

The FBR headquarters operate across the country through three Large Taxpayer Units (LTUs) and 18 Regional Tax Offices (RTOs). It has a workforce of 20,345 individuals that already draw twice as much in salary than other government officials.

Despite the hefty compensation, the performance has been found wanting. According to TRC's analysis for tax year 2013, the 21 field formations collected a mere Rs64.3 billion or 4.9% of the total income tax of Rs1.3 trillion through assessments.

Either withholding agents or voluntary payments by the businesses and the individuals generated rest of the 95% in taxes, putting a question mark over the existence of the strong workforce. Withholding agents collected Rs656.4 billion while voluntary payments amounted to Rs592 billion in tax year 2013.

Out of the 21 formations, only six were collecting taxes, which were more than the total administrative cost and salary of officials serving at these stations. All these stations are located in Lahore, Karachi and Islamabad.

About 90% of the Rs64.3 billion was collected in these major cities since all major businesses have their head offices in one of these cities. The three LTUs situated in Karachi, Lahore and Islamabad pooled Rs57.6 billion or 90% of the total assessments.

City-wise breakdown

The performance of RTO-I Karachi, RTO-III Karachi, Faisalabad, Multan, Peshawar, Quetta, Rawalpindi, Abbottabad, Bahawalpur, Gujranwala, Hyderabad, Sargodha, Sialkot and Sukkur, was so poor that their administrative cost was more than the total tax collection through assessment by each of these stations.

The total administrative and salary cost of these 15 stations was Rs7.8 billion but they collected just Rs6.8 billion in taxes through their own efforts, showed the TRC report. The 15 stations spent Rs114 for each Rs100 they generated through assessments.

However, the data compiled by National Database Registration Authority (NADRA) during the PPP tenure revealed that the country's high income earners were residing in these cities but were not paying taxes.

Faisalabad is the country's third populous city and the textile hub. However, the station generated just Rs193.1 million in income tax through FBR's efforts at a total cost of Rs527.6 million. RTO Multan pooled just Rs77.6 million because of taxmen's efforts while its administrative cost was Rs523.5 million.




In RTO-III Karachi, the administrative cost was Rs556.6 million but tax collection through assessment was just Rs59.5 million. Similarly, RTO-I Karachi collected Rs761.6 million income tax through assessment at a cost of Rs987.5 million.

The RTO Peshawar that deals most of the Khyber-Pakhtunkhwa (K-P) collected a meagre sum of Rs56.2 million at a cost of Rs561.4 million. The other station in K-P, RTO Abbottabad, collected Rs69.6 million through assessment but incurred Rs95.5 million. RTO Quetta collected Rs24.8 million at a cost of Rs86.2 million.

RTO Gujranwala – largely capturing the industrial area – collected Rs30.8 million at a cost of Rs317.6 million.

RTO Rawalpindi pooled just Rs46.4 million through FBR's efforts at a cost of Rs417.2 million. RTO Sargodha collected Rs46 million at a cost of Rs187.8 million. RTO Sukkur collected Rs22.4 million at a cost of Rs223.8 million.

RTO Sialkot – hub of surgical and supports manufacturing units – collected Rs25.5 million at a cost of Rs240.5 million.  

Published in The Express Tribune, May 6th,  2015.

Like Business on Facebook, follow @TribuneBiz on Twitter to stay informed and join in the conversation.
COMMENTS (31)
Comments are moderated and generally will be posted if they are on-topic and not abusive.
For more information, please see our Comments FAQ