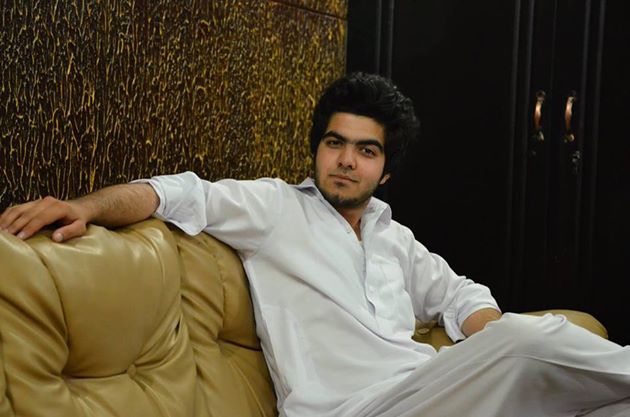 ---
PESHAWAR: It has been a little over four and a half months since a band of militants stormed Army Public School in Peshawar and mercilessly killed 151 students and teachers. While the incident completely altered the country's course of action against terrorism, for the bereaved parents, life will never be the same.

Ateeq Akhtar is one such father. The owner of a travel agency named after his slain son, Akhtar says Aiman Khan was a second year pre-engineering student. He was sitting for a school exam when the militants sprayed students with bullets. "I watched the news on TV," Akhtar tells The Express Tribune.

The bereaved father says he and a cousin rushed to the school on foot because all roads leading to APS had been barricaded by security forces. While en route, they met a student whose green uniform was soaked in blood. "They killed everyone in the hall," the boy told them. Akhtar's limbs went numb upon hearing that. Yet, they continued the journey that never seemed to end.

At the school's entrance, they were told to check with Lady Reading and Combined Military hospitals since all the ambulances emerging from the school were heading there. "We ran from pillar to post all day long. Aiman's body was handed over to us around 3:30am," he says on the verge of tears.




The beginning of a new life

Aiman was engaged three years back to his cousin Asma and 2015 was the big year, the year they planned to tie the knot.

"We were waiting for his graduation. His mother had been stocking his wardrobe. She had already made plans to decorate the room with flowers. Who knew Aiman will never need any of those clothes," says Akhtar, adding the wedding was scheduled for this month.

Seema Ateeq, Aiman's mother, finds it hard to articulate plans that never took place. Setting aside her initial hesitation, she agrees to talk to The Express Tribune about her loss, Aiman and her preparations for the big day.

"I had already ordered and bought clothes and arranged for so many things for his wedding." The mother and son were still deciding the final touches of Aiman's big day.

"He loved wearing white-cotton shirts under a black waistcoat. I had made my mind that I would either make him a black or blue sherwani with golden embroidery, but he died before I could see his happiness, before I could share his joy."

Seema had also made plans to decorate the house, having already chosen the kind of flowers she would use. "I was going to decorate his room with gifts. We were going to do up the couple's bedroom, hang garlands from the bedposts and lay rose petals on top." Seema stopped for a breath; "I never imagined I would be putting roses on his grave instead."

Dreams so high 

Aiman's father tells The Express Tribune about his son's passion for cars. "Whenever a car show would take place in Peshawar, he would participate," Akhtar recalls, adding his son used to sketch models of different vehicles and show them to his friends and families proudly.

Unlike many young men, Aiman had carefully plotted his trajectory. His passion for machines was not to remain between paper and graphite.

According to Akhtar, Aiman had planned to join the air force after completing his aeronautical engineering degree. "He was a bright boy. We had a lot of expectations. Everything was shattered within hours," the father says. "His fiancée is devastated. She has not been able to recover from the shock as yet."

Remembering the fallen

Akhtar tells The Express Tribune, "I started an NGO in his name in Swabi around February this year." Aiman Khan Shaheed APS Welfare Society will work on education, women's development, child labour, poverty, and sports welfare.

"My martyred son loved a sport, that's why I included sports in it," he explains. Akhtar says he wants Aiman's NGO to help vulnerable segments of society, spread knowledge and remove poverty.

A shorter version of this story was published in The Express Tribune, May 5th, 2015.