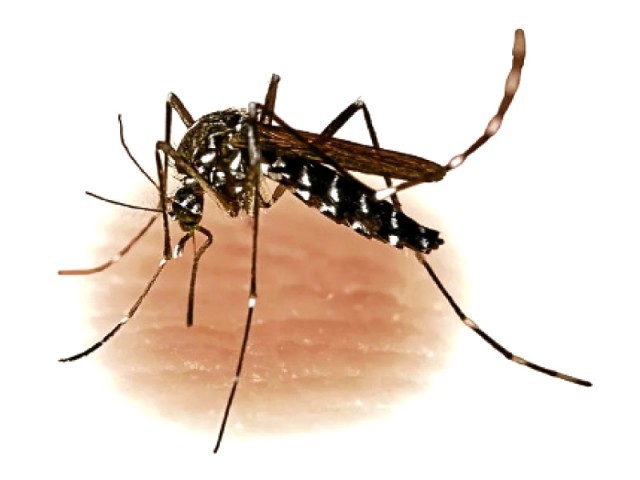 ---
RAWALPINDI:



In an attempt to effectively prevent any outbreak of dengue virus and to tackle the issue of inadequate relevant staff, new inductions will be made in the Rawalpindi District Health Department.




This year the department will hire 400 permanent and 1,067 temporary staff for carrying out effective dengue prevention measures, said the Health Department's Statistical Planning Officer Muhammad Ali Ahsan while talking to The Express Tribune on Sunday.

"We are yet to begin the hiring process but these posts have already been sanctioned, whereas 1,067 workers will be hired on daily wages," he added.

Deputy District Officer (Health) Dr Ihsan Ghani said that 70 per cent of those sanctioned posts were reserved for women.

He said that this time [as part of dengue prevention efforts] they had taken several other concerned departments on board.

The health department will be coordinating with the Solid Waste Management Authority, as well as the environment, education, agriculture and the irrigation departments for effective dengue prevention effort.

Executive District Officer (Health) Dr Khalid Mahmood said that there are normally 25 points in every house for potential spread of dengue virus and the prevention teams would be checking those points throughout the season.

He said that the dengue prevention movement would be carried out in three steps of indoor surveillance followed by vector identification and finally its elimination.

Mahmood added that although preventive measures were taken throughout the year they were specially focusing on the issue after February and March.

Holy Family Hospital admits dengue patient

Meanwhile, the Holy Family Hospital admitted its first dengue patient, along with 17 probable such patients who are yet to be diagnosed.

"That one patient contracted the virus in South Africa," Dr Mahmood informed.

Prevention and control

According to the World Health Organisation, at present the only method to control or prevent the transmission of dengue virus is to combat vector mosquitoes through the following:

•   Preventing mosquitoes from accessing egg-laying habitats by environmental management and modification;

•   Disposing of solid waste properly and removing artificial man-made habitats;

•   Covering, emptying and cleaning of domestic water storage containers on a weekly basis;

•   Applying appropriate insecticides to water storage outdoor containers;

•   Using of personal household protection such as window screens, long-sleeved clothes, insecticide treated materials, coils and vaporisers;

•   Improving community participation and mobilization for sustained vector control;

•   Applying insecticides as space spraying during outbreaks as one of the emergency vector-control measures;

•              Active monitoring and surveillance of vectors should be carried out to determine effectiveness of control interventions.

Published in The Express Tribune, May 4th, 2015.