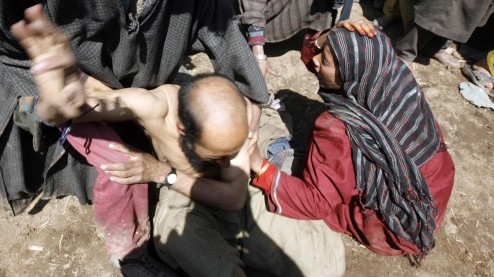 ---
Protests broke out in Indian Kashmir, hours after Indian soldiers killed an alleged timber smuggler, mistaking him for a militant.

The protests erupted in Chawan village in southern district of the Indian held Kashmir on Saturday. Police confirmed four people suffered bullet wounds when troops opened fire to disperse around 4,000 protesters who came out on the street after the man's death.

Demonstrators shouted 'We want freedom' and 'Punish the killers' while protesting violently against the Indian army.

Police said the man was killed early Saturday when he walked into an ambush laid by the army for militants.
COMMENTS
Comments are moderated and generally will be posted if they are on-topic and not abusive.
For more information, please see our Comments FAQ