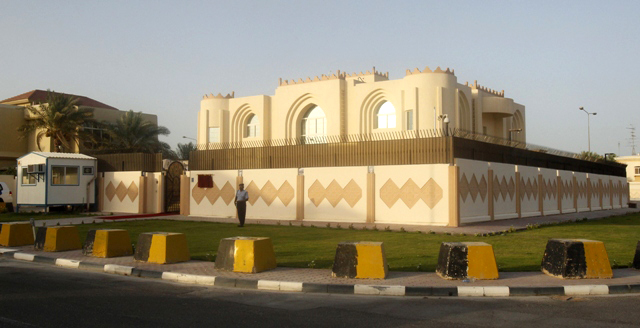 ---
ISLAMABAD: A robust delegation of the Afghan Taliban will participate in a conference of Afghan groups in Qatar over the next two days to discuss a possible solution to the Afghan conflict. But a Taliban spokesperson said that they will not participate in any peace talks.

An eight-member Taliban team is expected to attend the conference, their spokesperson Zabihullah Mujahid told The Express Tribune. The group's senior leaders including Sher Muhamamd Abbas Stanekzai, Maulvi Jan Muhammad Hanafi, Maulvi Syed Rasool Halim, Maulvi Shahbuddin Dilawar, Qari Din Muhamamd Hanif, Maulvi Abdul Salam Hanafi, Muhamamd Suhail Shaheen and Hafiz Azizur Rehman are expected to attend the meeting.

The meeting has been organised by the Canadian-based Pugwash, a group that says it promotes dialogues, the Kabul-based political analyst Nazar Mutmaeen said.

During the conference, members of the Kabul-backed peace council will sit face-to-face with the Taliban and leaders of the Gulbuddin Hekmatyar-led Hizb-e-Islami, the second largest resistance movement in Qatar.

A spokesperson for the High Peace Council Maulvi Shehzada Shahid and a senior member Attaulah Ludin are also expected to attend the talks, a peace council source said.

The acting chief of the peace council, Abdul Hakim Mujahid, however, said that while peace council members will attend the talks, their participation does not signal the start of official negotiations with the Taliban.

Mujahid, though, was confident that the talks will provide an opportunity for the participants to talk about the prevailing peace and security situation in Afghanistan.

This is the third time that the Taliban will be attending a conference along with the representatives of the Afghan government. The Taliban political council's members had earlier attended similar meetings in France and Japan but they did not hold direct talks with the Afghan government.

Meanwhile, a three-member team of the Hizb-e-Islami, headed by Dr Ghairat Baheer, has already left for Doha to attend the meeting. A Hizb leader told The Express Tribune that the other members of Hizb delegation include Qazi Hakim Hakim and Ustad Qareebur Rehman Saeed.

In addition to the high profile participation, former members of the Taliban Mulla Abdul Salam Zaeef and some senior political analysts like Dr Farouq Azam and Waheed Muzhdha are also take part in the unofficial talks.
COMMENTS
Comments are moderated and generally will be posted if they are on-topic and not abusive.
For more information, please see our Comments FAQ