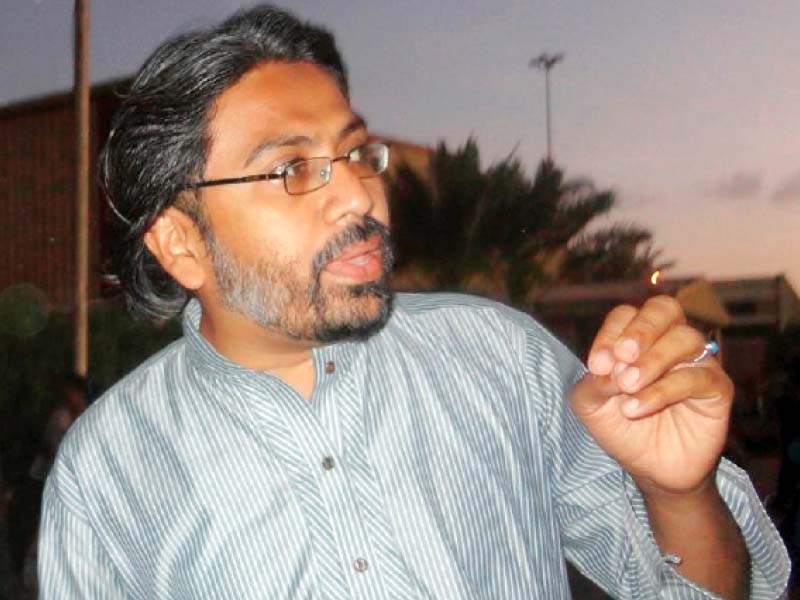 ---
KARACHI: "Thanks for highlighting this important issue. You are preserving a record for generations to come."

My friend and mentor, Dr Syed Waheedur Rehman, better known as Dr Yasir Rizvi, would undoubtedly have sent me this message this morning had he been able to read his obituary.

For many months, it had become a routine. I would pen a piece criticising the Karachi University (KU) administration for its malpractices or highlight an issue affecting the largest public-sector university in the province, and Dr Rehman, despite being the media adviser to the varsity's vice-chancellor, would appreciate me for it. "I myself was a journalist for around nine years and I know the value and the dangers of reporting the truth," he would say upon meeting me, wearing his trademark glowing smile. "Keep it up! And do not be bothered if your news stories fail to make a difference in our society. Eventually, they will."

On Wednesday afternoon, however, this bright-eyed man lay cold and stiff at the Edhi mortuary among bodies — bodies that were known and unknown and bodies that had, like his, become the victims of Karachi's ruthless target killers.

Inside the mortuary, the cold suddenly became unbearable. Sana and Baraka, his two daughters, and his wife Sarwat must have made some plans to celebrate their beloved father and husband's 43rd birthday in exactly a week, on May 6.

The train of my thoughts lingered around the remarks he made when we last met, a week ago at the KU mass communication department.

"How cruel and cold-hearted one needs to be to perpetrate the cold-blooded murder of an innocent, an intellectual, a scholar," he had said. "In my personal capacity, I am doing everything to help Dr Shakil Auj's family secure justice."

I replied with some tongue-in-cheek advice to watch out for the 'mercenaries' involved in the high-profile murder of KU's outspoken Islamic Studies faculty dean, who had also supervised Dr Rehman in his doctorate.

"Aray yar, hum jese insignificant logon ko kon maare ga? Ye 'namaloom afraad' sirf kaam ke afraad ko maarte hain [My friend, who will kill insignificant people such as I? These unidentified persons only kill significant people]," he said, brushing off even the possibility of anything like what happened to him on Wednesday as he left home for the university.

He was not insignificant though. Since he joined the university as an assistant professor in 2012, he had mentored hundreds of his students about how to report the truth, the whole truth, and nothing but the truth. His students could certainly vouch for him as a man of impeccable character.

Before joining KU, he had been teaching journalism at the Federal Urdu University of Arts, Science and Technology since 2003, while also working as a staff reporter for the Daily Ummat. Until 2007, he kept both these jobs, but later decided to keep his focus solely on teaching.

Perhaps KU vice-chancellor Prof Dr Muhammad Qaiser was right when he remarked, while standing beside Dr Rehman's body at Abbasi Shaheed Hospital, that the neglectful and ineffectual Sindh government was responsible for his murder. "What worse can you expect when the mentors of our next generation have been ruthlessly murdered one by one and we do not even know why they are being killed?"

Dr Rehman was laid to rest at the Yaseenabad graveyard on Wednesday evening, in close proximity to his modest residence at Latif Square in Federal B Area Block-16. Let us not forget that his killers are still at large.

Published in The Express Tribune, April 30th, 2015.
COMMENTS (6)
Comments are moderated and generally will be posted if they are on-topic and not abusive.
For more information, please see our Comments FAQ