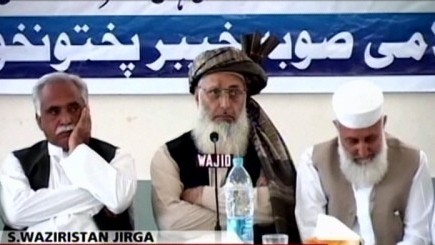 ---
PESHAWAR:
Tribal elders gave conditional agreement on returning to their homes in a jirga held with the political administration in South Waziristan on Saturday.
Political Agent Shahab Ali Khan presided over the Jirga that involved three major branches of the Mehsud tribes. The jirga was briefed on four conditions put forward by the administration.
The tribal elders demanded suspension of the frontier crimes regulation 40 for a year. Under the British-era law people are kept under detention for long periods rather than the specified three years. They also demanded compensation for the damage done to houses during the operation as a condition for their return.
The jirga was held under strict security measures.