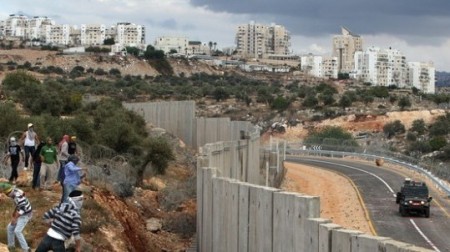 ---
WEST BANK:
Scores of Palestinian, international and Israeli peace activists have taken part in a weekly protest against construction of a separation barrier in the West bank.
At the barrier's construction site near the West Bank village of Bilin, demonstrators were met by Israeli forces who shot tear gas grenades. Palestinian youth retaliated by throwing stones at them. One Palestinian demonstrator was injured and evacuated from the site.
Israel began building its barrier of fences and walls at the height of the Palestinian uprising that began in 2000. The barrier now runs along most of the West Bank border, encroaching at many points onto West Bank territory.