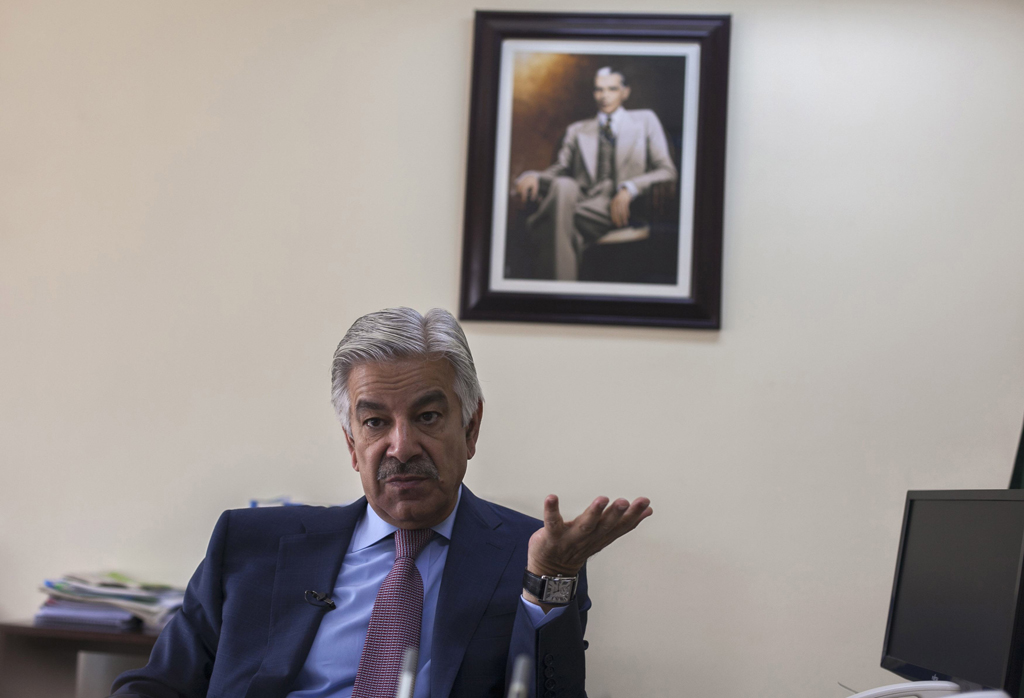 ---
ISLAMABAD: A confident Minister for Water and Power Khawaja Asif said on Friday that load-shedding would be overcome by the end of 2017, owing tothe 8,320MW-generation capacity power projects signed between Pakistan and China.

"China will bring investment worth $20 billion to implement these power projects," he said, while addressing a press conference on Friday.

Asif asserted that the projects would be launched in all provinces, including Azad Kashmir and Balochistan, and that no province had been ignored in setting up power projects.

"Chinese investment is a good signal for foreign investors," he said, adding that these projects would be completed between 2018 and 2020.

Kickbacks allegations

During the presser, the minister allegations that top officials of different energy departments had demanded kickbacks and commissions from investors for energy projects.

During a press conference on Friday, the water and power minister was visibly unnerved when enquired about a top official of the Alternate Energy Development Board (AEDB) allegedly demanding kickbacks from investors. In response, the suggested reporters to go to court if they were that concerned, and cited his own example of approaching the Supreme Court against rental powers plants.

"I had documentary proof against three power projects and went to court. You should also do the same," Asif said. During the presser, reporters raised question on investors' claims that the head of AEDP, Asjad Imtiaz Ali, was creating hurdles in the process of renewable energy projects for the sake of kickbacks. However, the minister refuted the allegations.

Power projects

He said that the Casa-1000MW power project was being signed in Istanbul, and the final tariff would be determined by the Nationa Electric Power Regulatory Authoriy (Nepra). "The first flow of electricity will start in 2019," he added.

He said the government has had a shift in priority over the Gadani power project due to lack of infrastructure and also because the implementation of power projects is scheduled to complete by 2018.

He maintained that the recovery of power bills had increased by 3.2%, and power distribution and transmission losses had also been reduced by one per cent compared to the same period last year. "The circular debt is Rs70 billion less than that of last year," he said, adding that power prices had come down by Rs4.42 per unit due to a dip in global oil prices.

The minister further said that the government wanted to bring tariffs at single digit level to end the issue of circular debt.

However, he admitted that the government was not operating power plants at optimum levels despite the dip in oil prices. "We will try to operate power plants at optimum level in summer," he said.

The minister said power production stood at 16,500MW last year and the government would achieve it in summer as well.

He also added that there was no issue of oil shortage. "Uch power plant has been shut down due to issues on the gas field," he said, adding that 900MW electricity from Uch power plant would be restored in a couple of days.

He said that the progress in setting up a payment mechanism for LNG suppliers had advanced, and the issue would be resolved soon. "We take advantage, for oil supply, from Pakistan State Oil (PSO), but we do not want to take a risk in LNG supply, which requires immediate payment," he said, adding that LNG would be supplied to Kapco and four Lahore-based power plants. He said that 3,600MW power through LNG-based power plants would be injected in the national grid in the next two years.

He said that talks with Kyhber-Pakhtunkhwa on net hydel profit were under way and the issue would be resolved soon. He also maintained that privatisation of K-Electric had not proven to be in favour of the government and issues regarding 600 MW power supply would be resolved in the first week of May.