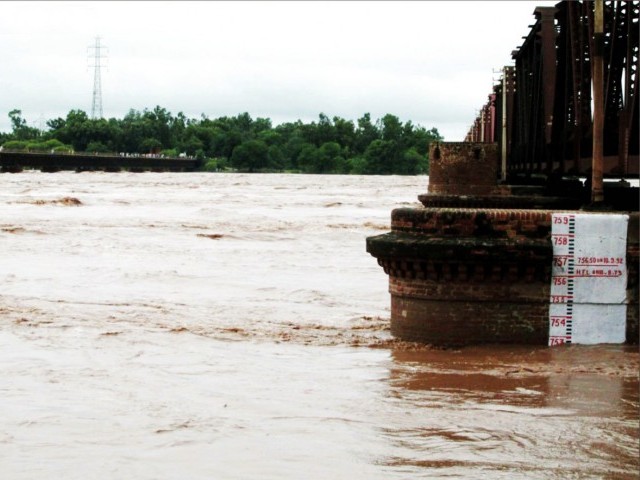 ---
ISLAMABAD: The Pakistan Meteorological Department (PMD) has forecast slightly above-normal rainfall from April to September this year, which will have a positive impact on agriculture production in Kharif season. 

The expected rainfall will also make sufficient water supply available for Kharif crops.

"We are likely to have above-normal rainfall in the country this year, which will improve overall availability of water," Chief Met Officer Hazrat Mir told The Express Tribune.

The country received 20 per cent more than the normal rainfall this winter, with Punjab receiving 100 per cent more than the normal rains it has been receiving since 1961.

Khyber-Pakhtunkhwa also received more than the usual amount of showers, but rainfall was below normal in Sindh, Balochistan, and Gilgit-Baltistan during last winter.

"Rainfall from January to March this year proved to be helpful for agriculture as it lessened the soil moisture stress for sowing Kharif crops. More rainfall has also meant that we have sufficient water in our reservoirs," Mir said. He expected that water storage conditions at Tarbela and Mangla dams will be normal and slightly above normal during Kharif season.

Normal water in Tarbela dam is 50.53 million acre feet (MAF) during April to September. It would be around 50 MAF during the same period this year. Mangla is likely to have 19 MAF water this summer, more than the normal 17.28 MAF.

He said rainwater was not only important for agriculture but also for humans and animals. Pakistan receives rains in winter as well as in summer during the monsoon season, which is July to September.

"Easterly system forms in the Arabian Sea and the Bay of Bengal, which brings rains to plains of Pakistan. Nearly 60 per cent of annual rainfall in most parts of the country is received from June to September, primarily occurring due to differential heating of the land and sea," said the meteorologist.

Mir said Kharif crops largely depend upon the amount and distribution of rain especially during monsoon season. "Winter precipitation in Pakistan occurs due to the western disturbances moving in the northeasterly direction. These disturbances pick up the moisture from Persian Gulf as well as from the Arabian Sea."

These rains are very important for Rabi crops in rain-fed areas. He said the primary source of water supply for agriculture in most parts of the world is rainfall. The characteristics of rainfall vary from place to place, day to day, month to month and also year to year.

"In spite of voluminous data on weather, all is not yet to known about rainfall variability over temporal and spatial scale." He said one of the challenges for planning was to make optimum use of effective rainfall.

Mir also said that rainfall is not necessarily useful or desirable all the time, it goes wasted some of the time or proves destructive at others. "As the amount of rainfall varies, so does the effective rainfall."

Published in The Express Tribune, April 19th, 2015.