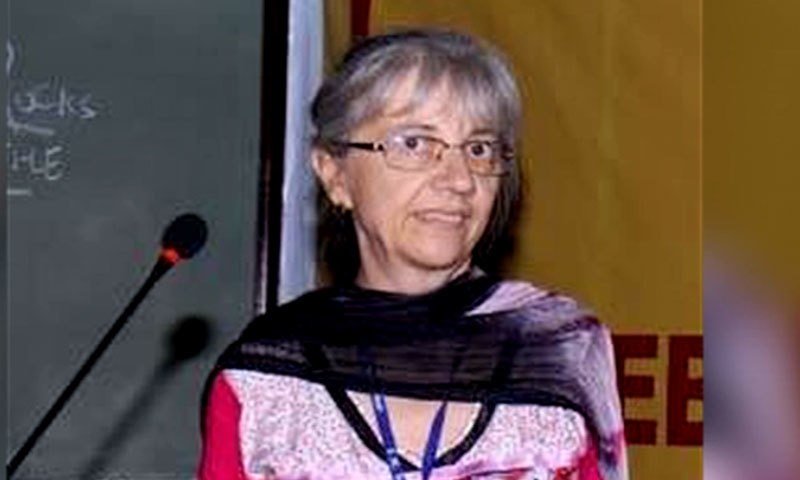 ---
A woman identified by police as a US national was shot and wounded in Karachi Thursday, officials said, with leaflets found at the scene claiming the attack on behalf of the Islamic State group.

The victim, in a stable condition after being shot once in the head and once in the arm, was identified by police as Debra Lobo, a member of faculty at the city's Jinnah Medical and Dental College.

"Lobo was on her way to the college when her car came under attack by two armed assailants riding on a motorbike on Shaheed-e-Millat Road in the eastern part of the city," a police official told AFP requesting anonymity.

The incident was confirmed by senior police official Pir Mohammad Shah, who said she was a US national. According to the website of the college, Lobo is an Associate Professor of Community Health Science.

The US embassy has not confirmed the identity or nationality of the victim.

"We've seen press reports and are monitoring and looking into the reports," a spokesperson told AFP.

Shah said messages in English and Urdu were dropped at the scene saying the attack was carried out by the "Lions of Daulah Al-Islamiyyah", using the Arabic name for the Islamic State group (IS) which has seized swathes of territory in Iraq and the Middle East.

The leaflets, seen by AFP, are plain printed text documents with no IS emblems or insignia and vow more attacks on Americans.

"We shall lie in wait until we ambush you and kill you wherever you may be until we confine and besiege you in America and then God willing, WE WILL BURN AMERICA!!!" the leaflet, seen by AFP, says.

There have been concerns about the IS group tapping support in Pakistan.

Leaflets calling for support of IS jihadists have been seen over recent months in parts of northwest Pakistan and pro-IS slogans have appeared on walls in several cities.

Some disaffected Tehreek-e-Taliban Pakistan cadres have also said they have switched allegiance to IS, but the true extent of links to the group's Middle East operations remains unclear.

According to Shah, the assailants fired two bullets, with one passing through one cheek and out of the other, while the second bullet pierced one of her arms.

"She was rushed to a private hospital where doctors say her condition is stable," he added.

A spokesperson of the Aga Khan Hospital where she was being treated confirmed her condition was stable.

A copy of the letter obtained by our correspondent Noman Ahmed can be viewed here:


COMMENTS (14)
Comments are moderated and generally will be posted if they are on-topic and not abusive.
For more information, please see our Comments FAQ