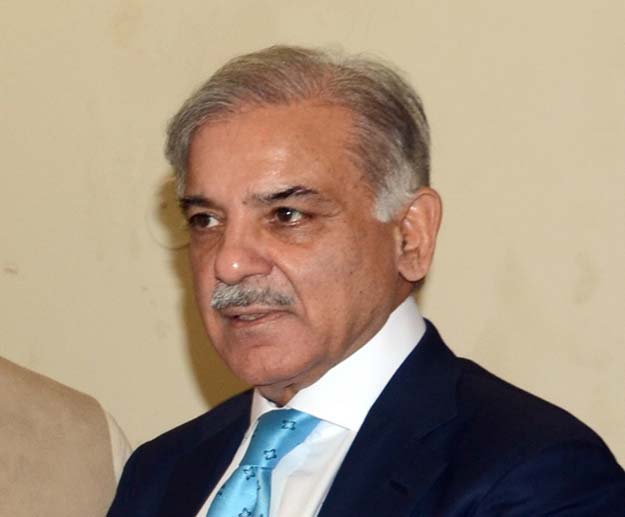 ---
In a rather unexpected move, a high-level delegation led by Punjab Chief Minister Shahbaz Sharif departed for Saudi Arabia on Wednesday morning to discuss and further clarify Pakistan's stance on the Saudi-led coalition in Yemen.

The high-level delegation is set to meet the Saudi foreign minister in Riyadh and prepare a framework for how to meet the Kingdom's demands of troops, sources privy to the matter told The Express Tribune. 

The official announcement issued by the Punjab government stated that Shahbaz along with Adviser to Prime Minister on National Security Sartaj Aziz and other senior leaders would be representing the premier in their meeting with the authorities in Saudi Arabia.

Sources further revealed that the top civil and military leadership which held their meeting at the PM House on Monday finalised the strategy to meet the kingdom's demands.

Although Prime Minister Nawaz Sharif clarified the country's position on the resolution of the Parliament, Shahbaz Sharif is set to further clarify Pakistan's stance on the conflict before Saudi authorities.

Sending troops for Saudi Arabia would most probably be on the agenda for the talks, sources revealed. However, it was said that if the Kingdom demanded troops for Yemen; it would be discussed in the next phase of the strategy.

Further, the operational framework and other concerns would be discussed in the talks. It was earlier decided that the Pakistan Army would be willing to work as part of a joint command as opposed to under Saudi authorities.

Some members of the delegation will also contact senior officials belonging to the Egyptian military to discuss the operational framework and timings for the movement of troops. Egypt has not yet sent its army to the Kingdom, but has expressed its willingness to join the Saudi-led coalition.

It was decided among top civil and military leadership on Monday that Shahbaz Sharif would represent the country in a diplomatic role.

PM's diplomatic role

Sources said that the premier would try to expand military support to Saudi Arabia other than the GCC forum.

The PM is soon to contact other Muslim countries to develop a consensus on the issue and to determine whether to send troops to KSA or to provide military support.
COMMENTS (32)
Comments are moderated and generally will be posted if they are on-topic and not abusive.
For more information, please see our Comments FAQ