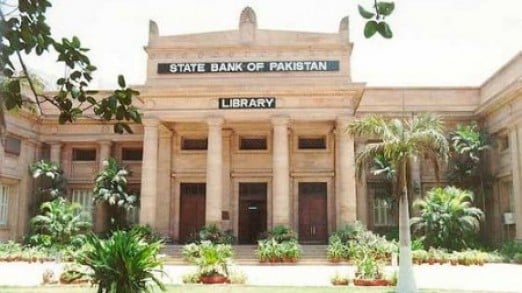 ---
KARACHI: The State Bank's decision of closing banks on Saturdays has surprised industrialists and traders.

The State Bank of Pakistan (SBP) on Friday announced that the SBP and all commercial banks will be closed on Saturdays as part of the country's energy conservation measures. "The SBP and all offices of SBP Banking Services Corporation, including the Public Debt Offices, will observe a five-day working week with immediate effect as per a notification issued by the federal government on Friday.

Therefore, Saturday and Sunday will be observed as closed days," the SBP notification said. "Monetary transactions are part and parcel of trade and commerce," said Saleem Parekh, Chairman SITE Association of Industry. "How has the government decided to close banks without taking the business community into confidence?," he said. Businessmen submit export documents to banks which they return in a couple of days and that will become late resulting in a delay in transactions. Labourers will also be disturbed as they will get late salaries and overtime payments, he added.

"We request the government not to close the most important trade and commerce departments like ports, banks and customs," said Razzak Hashim Paracha, Chairman Korangi Association of Trade and Industry (KATI). "We are surprised because this decision was not discussed in the energy summit in Islamabad," Paracha added. Industrialists have accepted the government's demand to follow staggered holidays, but closing banks for two days in a week would hamper all economic activities in the country, he said.

"A two-day bank closure will create huge problems for the industry. It is our experience that ports handle more cargo on Saturdays and more vessels sail at the weekend," he added. The decision will also hurt traders and shopkeepers who use banks for daily money transactions. Mehmood Hamid, a trade leader in Karachi, said that this decision will increase incidents of robberies and thefts and may create a severe law and order situation. The traders do not take cash to their homes or leave it at shops, he said, adding that the two-day off for banks will put the traders at risk due to fear of bandits.
COMMENTS (4)
Comments are moderated and generally will be posted if they are on-topic and not abusive.
For more information, please see our Comments FAQ