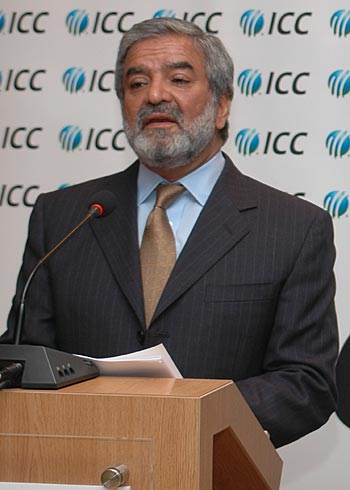 ---
LONDON: Former International Cricket Council (ICC) president Ehsan Mani on Wednesday expressed grave fears about cricket's future, saying he is "more concerned about the health of the game today than I have ever been".

Mani criticised the world governing body's decision to reduce the 2019 World Cup to 10 teams and said that many of the game's 10 Full Member nations faced serious challenges.

"A year has passed since the changes at the ICC," said Mani at the launch of the new Wisden Cricketers' Almanack at Lord's, in reference to last year's takeover at the ICC by the boards of England, India and Australia.

"I am more concerned about the health of the game today than I have ever been. When I look around, five of the 10 Full countries are in desperate need of help. They are faced with two main challenges: one, not enough money; two, not enough quality cricket."

The five teams referred to by Mani are Pakistan, West Indies, Sri Lanka, Bangladesh and Zimbabwe, and he expressed particular concern about the health of the West Indian game.

"It is desperately sad to see that some of the West Indian players prefer to play in the Indian Premier League (IPL) and other T20 leagues around the world rather than for the West Indies," he said. "This is simply because of money. It is the responsibility of the ICC to ensure that the priority for players should be to play for their country before anything else."

Mani expressed concerns over the futures of the Associate nations, who may not feature at the next World Cup if the two qualifying berths made available to teams outside the world's top eight are taken by Bangladesh and Zimbabwe.

The Pakistani, who headed the ICC from 2003 to 2006, also called for Test series to feature a minimum of three matches.

"A lot of lip service is paid to preserving and protecting Test cricket," said Mani. "The reality is somewhat different. Sri Lanka toured England last year and played just two Test matches. India were given five Tests, purely because that would mean more money for the hosts."

 

Like Sports on Facebook, follow @ETribuneSports on Twitter to stay informed and join in the conversation.
COMMENTS (3)
Comments are moderated and generally will be posted if they are on-topic and not abusive.
For more information, please see our Comments FAQ