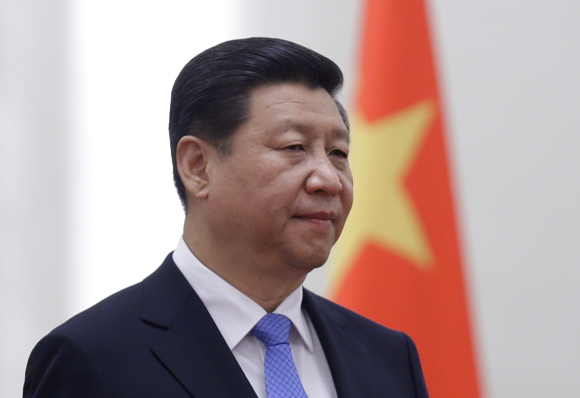 ---
ISLAMABAD:



Pakistan and China are likely to sign a prisoner-exchange treaty enabling both the countries to transfer convicted prisoners on a reciprocal basis.




Chinese President Xi Jinping is expected to arrive in Islamabad this week to sign several bilateral agreements.

The accord for the exchange of prisoners would be signed by the two countries during the visit of the Chinese president, officials who prepared the draft of the proposed "Exchange of Prisoners Agreement" said. "We have already sent the final draft of the treaty to the foreign affairs ministry," a senior officer of the interior ministry said.

He will also perform the groundbreaking of the Pak-China Economic Corridor.




Around 425 to 450 Pakistani citizens are currently interned in various jails of China, Foreign Office Spokesperson Tasneem Aslam said. "Most of them have been charged under offences like drug trafficking, human smuggling or visa overstay."

Pakistan has recently stopped exchanging convicted prisoners under agreements with all countries. Federal Interior Minister Chaudhry Nisar Ali Khan said this suspension would stay until Pakistan formulates a new policy related to the transfer of prisoners from other countries.

According to interior and foreign affairs ministry officials, seven Chinese citizens are serving sentences in Pakistani jails. They did not share the details of these prisoners.

A former foreign office official, who was also posted in China, believed the treaty would benefit the Pakistani prisoners languishing in Chinese prisons. "Our embassy and consulates do not have the resources to take care of Pakistani prisoners in China," said Adnan Randhawa.

However, another senior officer who requested anonymity claimed that consular access was available to all prisoners abroad and diplomatic missions also provided the services of interpreters. "A defence counsel is provided to the detainees by the host governments," she said. "Where this facility is not available, Pakistani missions provide legal aid to them from the Pakistan Community Welfare and Education Fund."

The officials added the Chinese president would be briefed about the security measures in place for his countrymen working on different projects in Pakistan.

Published in The Express Tribune, April 6th, 2015.