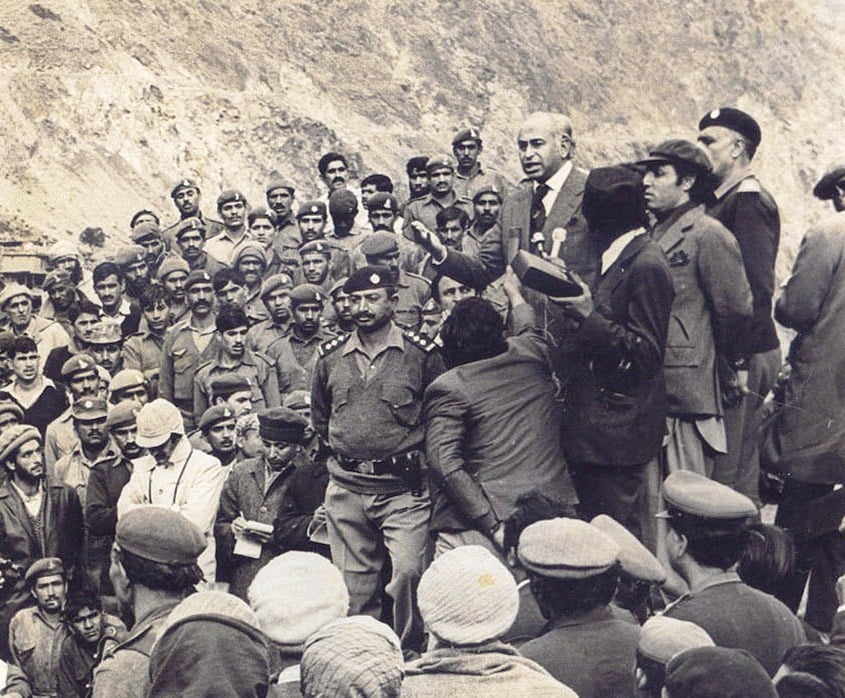 ---
ISLAMABAD: As the Pakistan Peoples Party (PPP) is observing the 36th death anniversary of its founder and former prime minister Zulfikar Ali Bhutto on Saturday (today), the decision on a presidential reference seeking reopening of his murder case is still awaited despite the passage of four years.

Former president Asif Ali Zardari on April 2, 2011 approached the Supreme Court through a presidential reference under Article 186 of the Constitution to seek its opinion on revisiting the Bhutto's murder trial but the reference remains undecided for the last four years.

While talking to The Express Tribune, senior lawyer Tariq Mahmood says that on the legal side, incumbent President Mamnoon Hussain can withdraw the presidential reference but on the political side, it is very difficult for the federal government to take that decision.

Similarly, former Attorney General Tariq Mahmood Khokhar says it is the discretion of the court whether or not to accept the federal government's plea because the president can withdraw the reference subject to the permission of the court.

However, he says that the top court while exercising its suo motu power can revisit the Bhutto murder case because it is a big stigma on the judiciary that Bhutto was not given the opportunity of a fair trial. He also wonders why the judiciary has prolonged this matter.

On the other hand, it has been witnessed that during the hearing of this matter three years ago, Pakistan Muslim League-Nawaz (PML-N) led Punjab government had opposed the revisiting of the murder case under Article 186 of the Constitution.

Arif Chaudhry advocate, former senior consultant to the law ministry, maintained that he was the lawyer, who had possessed the whole record of the Bhutto's murder case from various courts including Lahore High Court four years ago.

But he lamented that both the PPP-led government and the judiciary, headed by former chief justice Iftikhar Muhammad Chaudhry, were not interested to decide the reference, therefore, the matter is still lingering on.

Published in The Express Tribune, April 4th, 2015.