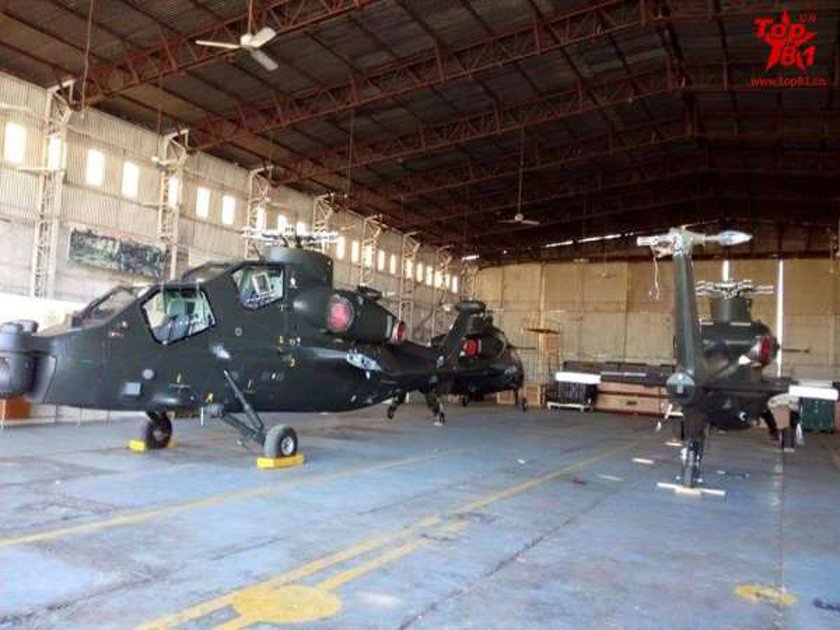 ---
In line with a January 2015 contract, Pakistan has received three Chinese Z-10 "Thunderbolt" attack helicopters to replace its American Cobra helicopter.

The helicopters having anti-tank and air-to-air mission capabilities are currently at a Pakistani Army base in Qasim/Dhamial, undergoing testing, maintenance training and modifications to be used in Operation Khyber I and Zarb-e-Azb against militants near the Pak-Afghan border.

The Z-10 would be used, as have the AH-1s, to provide close air support to Pakistani troops, as well as to conduct search and kill mission of high value terrorist targets, and battlefield survey.




PHOTO COURTESY: PopSci

The Z-10, like other modern attack helicopters, carries a range of missiles and rockets such as the HJ-10 anti-tank missile, as well as its 23mm chain gun, which can spit out about 600 8oz shells a minute. It is built by the Changhe Aircraft Industries Corporation, with design input from Russia's Kamov Design Bureau.

The Z-10's primary sensor is the round turret on the bottom half of its nose, which carries a variety of cameras, including night vision, electro-optical and infrared imaging.

With its heavy armament of a 23mm cannon, and over a tonne of guided weapons including HJ-10 anti-tank missiles, 57mm rockets and TY-90 air-to-air missiles, the Z-10 is China's frontline attack helicopter.

It also has a laser target designator, which could allow it to provide guidance support for missiles fired by the Burraq armed drones.

Reports suggest technicians are working to quickly familiarise themselves with these new helicopters by installing rotor blades and other parts for flight, and then combat.

The Z-10 will supplement Pakistan's arsenal of 51 aging American built AH-1 "Cobra" attack helicopters, and a successful trail by combat would make the Z-10 quite attractive to other foreign buyers.

The article originally appeared on Business Insider.