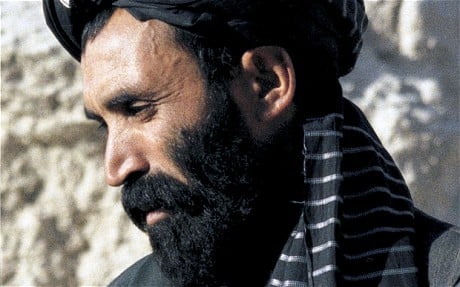 ---
ISLAMABAD:



An Uzbek militants group has declared allegiance to the Islamic State, also known by its Arabic acronym Dai'sh, saying it has not heard from the elusive Afghan Taliban supremo Mullah Omar for 13 years.




The Islamic Movement of Uzbekistan (IMU), previously based in the Waziristan tribal region and now operating from northern Afghanistan, was loyal to 'Ameer-ul-Momineen (leader of the faithful)' Mullah Omar until now.

A section of the Afghan media recently showed a purported IMU spokesman in a video distancing his group from the Afghan Taliban and saying, "Mullah Omar has not been seen for some 13 years and he can no longer be the leader in accordance with Islamic Sharia."

The IMU is considered as the hardliners among a medley of militant groups who have claimed responsibility for some of the most brazen attacks in Pakistan, including the Karachi airport assault in June that had killed nearly 37 people.

Several IMU militants had taken refuge in North Waziristan after a tribal 'lashkar' had expelled them from the neighbouring South Waziristan in 2007-08.

The Radio Free Europe's Uzbek service earlier aired the video which also showed beheading of an Afghan soldier. The Tolo TV of Afghanistan also aired the video on Wednesday in which an Uzbek man, Sadullah Urgeni, was shown as the commander of Uzbek militants in Afghanistan who declared self-styled caliph Abu Bakr alBaghdadi as their leader.

Urgeni said the Afghan soldier was beheaded in reaction to what he called "detention of a number of female IMU supporters by the Afghan security forces in northern Faryab province." He said IMU militants have captured 30 Afghan soldiers, who could be killed if the Afghan government did not meet their demand.

Afghan Taliban have not commented on the development and their spokesman did not reply to a query emailed to him on his official ID. The Taliban have previously rejected all rumours about Mullah Omar and insisted that he is alive and leads the insurgency in Afghanistan.

Published in The Express Tribune, April 2nd, 2015.
COMMENTS
Comments are moderated and generally will be posted if they are on-topic and not abusive.
For more information, please see our Comments FAQ