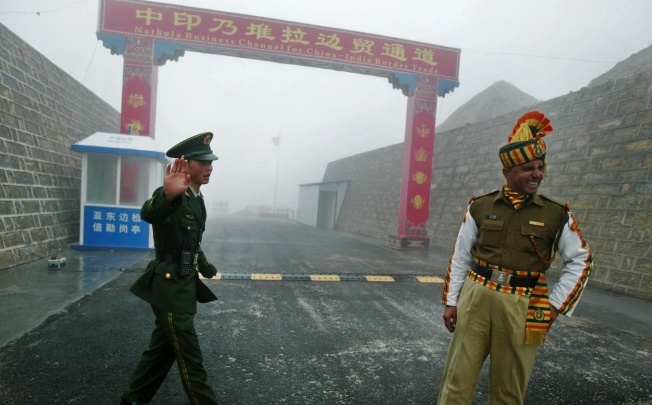 ---
NEW DELHI: India and China agreed on Tuesday to foster peace along their Himalayan border after wrapping up two days of talks designed to resolve a long-festering boundary dispute.

In comments issued after the round of talks in the Indian capital, the governments of both countries stressed their common desire to maintain calm and to press ahead with further negotiations.

"Both sides agreed to take necessary steps to maintain peace and tranquility in the border areas, which is a pre-requisite for continued growth of bilateral relations," the Indian foreign ministry said.

The Chinese foreign ministry said both sides had agreed to make "joint efforts to safeguard peace and tranquility of the border area," which has been the scene of several recent military standoffs.

China's special representative Yang Jiechi and Indian national security adviser Ajit Doval led their respective delegations at the talks, which were first agreed during President Xi Jinping's visit to India last year.

The talks that started on Monday were part of a push to make progress on the border dispute before Modi's expected visit to China in May. China defeated India in a brief but bloody war in 1962 but an agreement on their border remains elusive, with each side regularly accusing the other of sending soldiers to encroach on territory.




While there was no details on how the negotiators were progressing, the Indian foreign ministry statement said both countries had "agreed to further expand such contacts as these constitute important confidence-building measures for maintaining peace and tranquility".

Speaking at a briefing in Beijing, Chinese foreign ministry spokeswoman Hua Chunying said that Yang and Doval "spoke highly of the progress we have achieved".

"They agreed to bear in mind the national interests and the benefits of the two peoples, follow the right path and press ahead with the framework negotiations," Hua added. 

Published in The Express Tribune, March 25th, 2015.
COMMENTS
Comments are moderated and generally will be posted if they are on-topic and not abusive.
For more information, please see our Comments FAQ