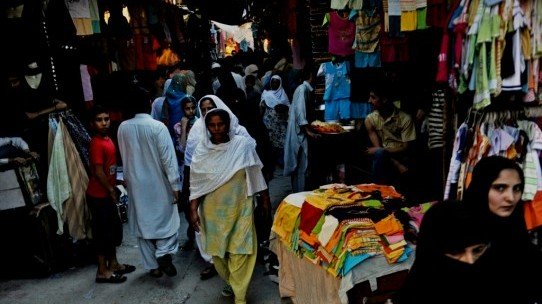 ---
KARACHI: Traders refused to close their businesses at 8pm in Karachi and Lahore on Friday evening and demanded that the government should extend the time to 10pm.

Retailers and traders were given warnings to close shop by the police but no arrests were made. Traders said that owing to hot weather their peak hours start around 6-7pm and closing their businesses at 8pm would destroy their livelihood.

The heads of various trader associations said they will not follow the orders of the government and requested a revision of the imposed time of closure.

Earlier, Lahore DCO Sajjad Bhutta had ordered action against traders if found violating the government orders of market closure by 8pm.

During a meeting between the traders and the district government today traders rejected the proposal saying businesses are already suffering losses. Supporting their stance MPAs suggested the district government to give a time limit for the implementation of the closure.

Meanwhile a traders's group belonging to PML-N has accepted the government proposal.
COMMENTS (6)
Comments are moderated and generally will be posted if they are on-topic and not abusive.
For more information, please see our Comments FAQ