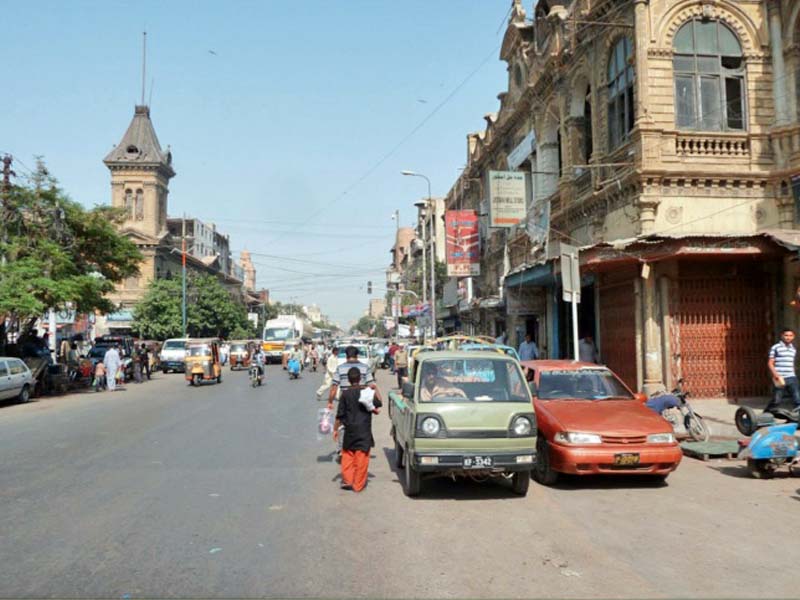 ---
KARACHI: In the race to build Karachi's first BRT the entire venture could be a disaster. The Chinese have signed for the Yellow line. The Asian Development Bank is working on a Red line. A mega real estate company is drawing up designs for a Blue line and Islamabad is paying for the Green line. But this is a case of too many cooks.

If it seems counterintuitive that four different entities build four different routes, that's because it is sheer folly. On Friday, an ITDP expert, Yoga Adiwinarto from Indonesia, sounded the alarm. "You need a single entity to develop a BRT in Karachi," he said. "Right now we don't really see this happening. Blue, Red, Yellow, Green.  We need key leadership to organise this." BRT refers to lanes dedicated to buses to swiftly move thousands of people in what is considered the best, cheapest most efficient form of public transport now globally.

Adiwinarto brought this up at a stakeholders meeting on Friday as he unveiled the plans the ITDP (Institute for Transportation Development and Policy) had prepared for the Red line on the commission of the Asian Development Bank. The ITDP and ADB are proposing Karachi's BRT development be divided into two phases: the Red Line (Safoora to Tower) and then the Sharae Faisal corridor. But most importantly, they are saying that before anyone goes ahead to build any BRT, everyone needs to be on the same page.

"Rather than spending your time working in isolation, we suggest the Karachi government put everyone together," said Adiwinarto. "Take a step back and think. Rather than blue, red lines racing."

He was joined by Enrique Penalosa, who is renowned as the advocate for BRT given the phenomenal success of the TransMilenio system he pushed through as mayor of Bogota, Colombia. Penalosa stressed that it should be one network. For example, the ticketing system needs to be integrated even if different companies run different lines. You can't have people pay one type of ticket in one place and another elsewhere.

The entire BRT system has to have one look. "You have to be extremely careful. It is a matter of the identity of the city," he said. Look at New York where the taxis are all yellow and London where buses are red. "You choose a name for the system so it becomes part of Karachi's identity in the future," he added.

The ADB's David Margonsztern said that the good news is that it is never too late to make adjustments. "You need a high level political champion," he said, referring to the example of Penalosa. "You need the same dedicated high-level politician to drive the projects." It is a problem that the projects are being conceived in isolation. "This is an institutional issue," he added. "You do not have a single body through which this project should be designed. You need to get the best people on the market. Not the usual civil servants."

For his part, transport secretary Taha Farooqui said that the government was pushing through a Sindh Mass Transit Authority. However, the Sindh government has for now rejected the ADB's plan for the Red Line and decided to open it up to others.

The meeting was attended by Arif Hasan, Roland deSouza, Arif Belgaumi, Yawar Jillani, Prof Noman Ahmed, Hasnain Lotia, Komal Parvez. Also present were Exponent Engineering's Ashar Lodhi and Dr Shahid Alam working on the Blue line, the KMC transport's Mohammad Athar and the ADB's Shaukat Shafi.

Published in The Express Tribune, March 21st, 2015.
COMMENTS (1)
Comments are moderated and generally will be posted if they are on-topic and not abusive.
For more information, please see our Comments FAQ